Atlantic Canada, a region located on the eastern coast of Canada, is a true gem for travelers. Comprising of the provinces of Newfoundland and Labrador, Prince Edward Island, Nova Scotia, and New Brunswick.
This region offers a perfect blend of stunning natural beauty, rich history, and cultural diversity. From stunning coastal landscapes to charming towns and cities, to vibrant art and food scenes, Atlantic Canada has something to please you! In this blog, we'll explore a few must-see spots in Atlantic Canada, one from each province to be specific. So, pack your bags and get ready to embark on an unforgettable journey!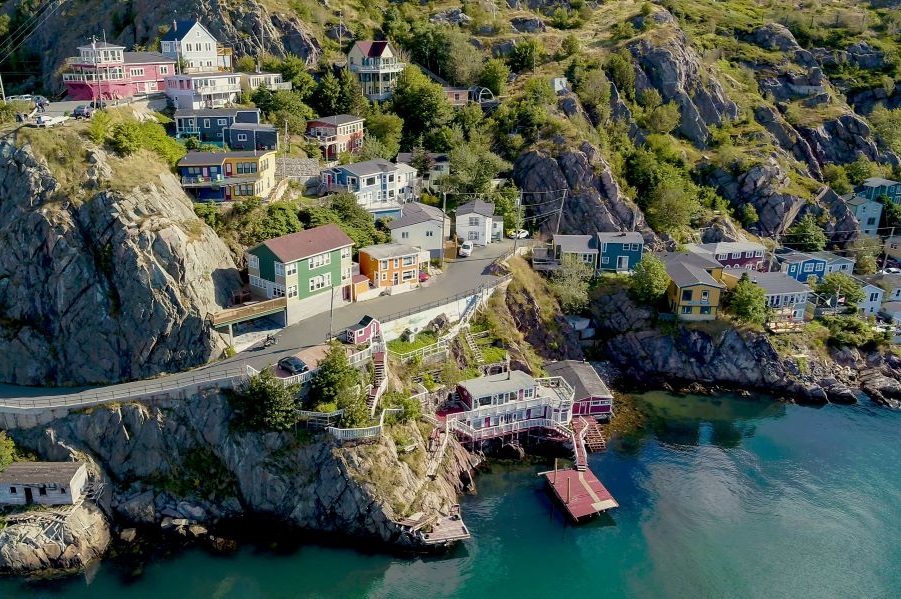 Signal Hill, St. John's, Newfoundland and Labrador
Signal Hill National Historic Site, located in St. John's, Newfoundland and Labrador, is a must-visit destination for anyone travelling Atlantic Canada. And what better way to experience it than with our Newfoundland Discovery Road Trip? This historic site, perched on a hill overlooking the city, offers breathtaking views of the harbor, the Atlantic Ocean, and the city itself. It's the perfect place to take in the beauty of St. John's and to capture the essence of its rich history. For centuries, Signal Hill served as a strategic military location and in 1901, it made history as the site where Guglielmo Marconi received the first transatlantic wireless message from Europe to North America.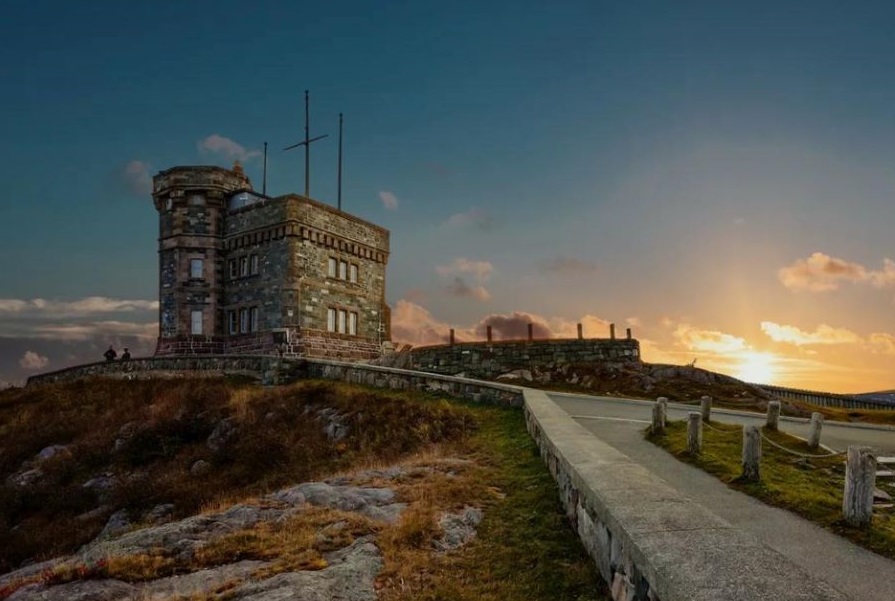 Today, Signal Hill is recognized as a National Historic Site of Canada, and it is a must-see for history and nature lovers alike. Contact one of our Travel Designers today and be sure to add Signal Hill to your personalized itinerary!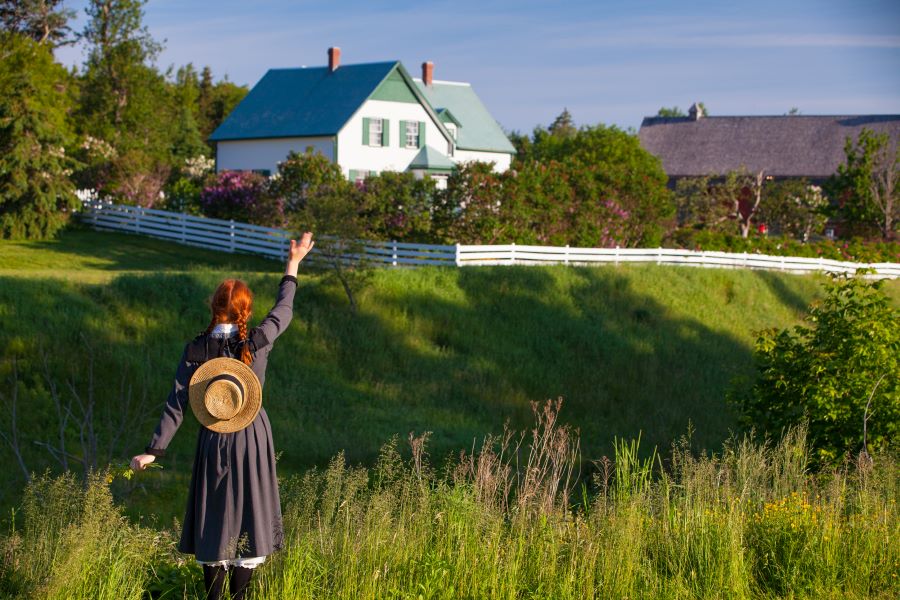 Green Gables Heritage Place, Prince Edward Island
This historic site is dedicated to the life and works of the author Lucy Maud Montgomery, who wrote the beloved children's book "Anne of Green Gables." If you're a fan of the beloved children's book, then you'll 100% want to visit this site. It's located in the town of Cavendish and features a replica of the house that inspired the book, as well as a museum, gardens, and other attractions. Visitors can reach Green Gables by car or bus; it will take about 45 minutes to an hour from the city of Charlottetown.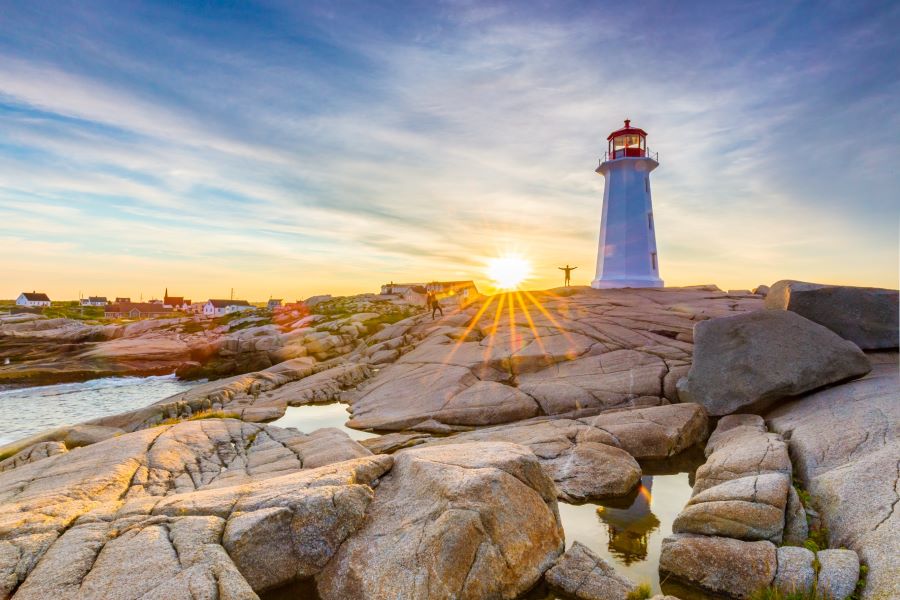 Peggy's Cove, Nova Scotia
Our Atlantic Canada Enchanting Islands Road Trip will take you through some of the most breathtaking and charming destinations in the region, including the iconic Peggy's Cove. This picturesque fishing village is one of the most photographed destinations in Atlantic Canada. Surrounded by stunning natural beauty, Peggy's Cove is a must-visit for anyone seeking a peaceful escape from the hustle and bustle of city life. Explore the charming village and its famous lighthouse, which sits on a dramatic granite outcropping surrounded by the Atlantic Ocean.
You can also take a scenic drive or hike through the surrounding countryside, taking in the stunning views of the coast and the surrounding wilderness. Whether you're an avid photographer, a nature lover, or just looking for a peaceful escape, Peggy's Cove is the destination for you.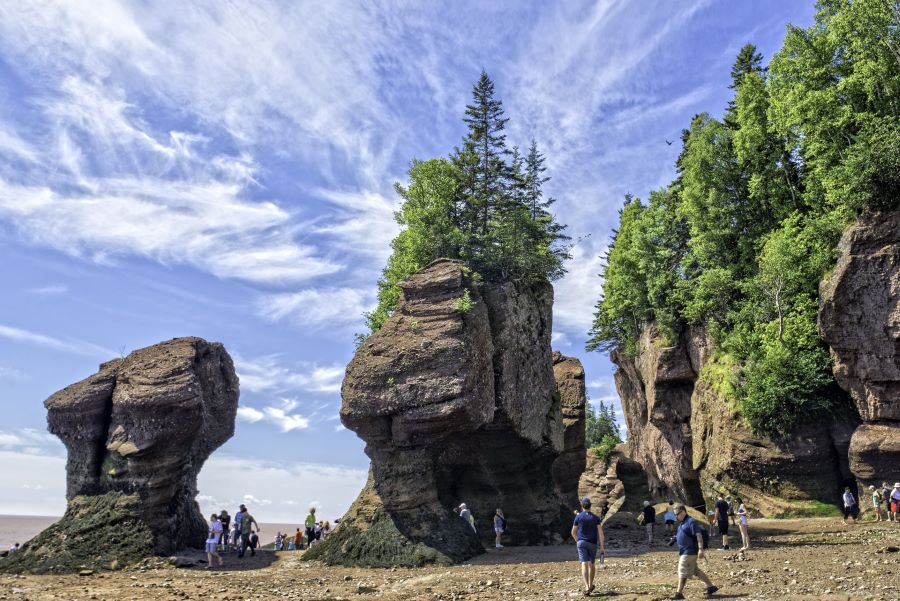 Hopewell Rocks, New Brunswick
This natural wonder is one of the most unique attractions in Atlantic Canada. The Hopewell Rocks are a popular stop on our Bay of Fundy, Prince Edward Island & Cabot Trail Road Trip and for good reason. The towering rock formations are a result of the relentless tides of the Bay of Fundy, which have carved the rocks into unique shapes over time. This natural phenomenon is a sight to behold, visitors can walk along the ocean floor to get a truly breathtaking view of the rocks up close. Whether you're a nature lover, an outdoor enthusiast, or simply someone looking for a beautiful place to visit, the Hopewell Rocks are a must-see destination.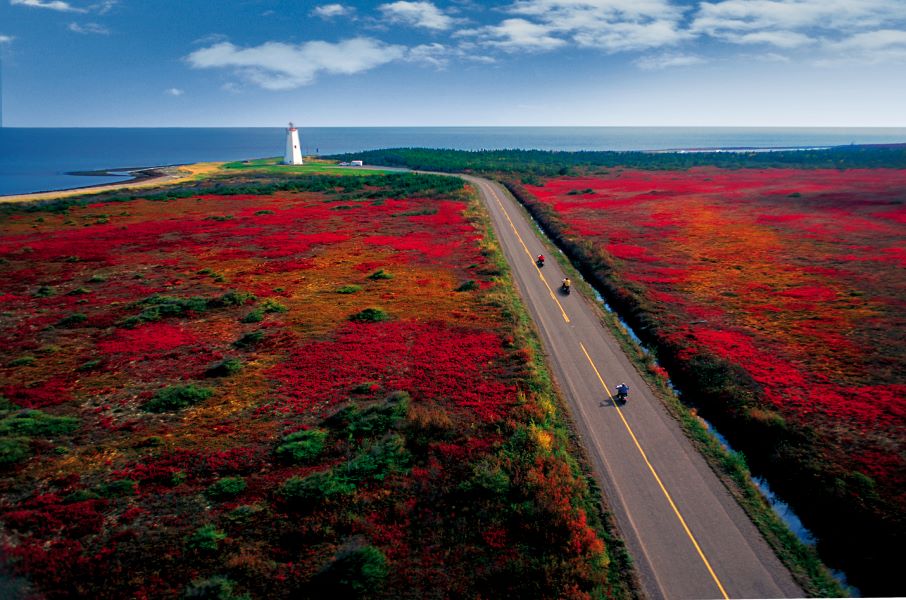 Atlantic Canada is a destination that offers something for everyone, from stunning natural beauty to rich history and cultural heritage. The four must-see spots we've outlined in this blog are just a taste of what the region has to offer, and there is much more to discover and explore. If you're looking for an unforgettable vacation, Atlantic Canada is the place for you.
At Canada By Design we are Canadian vacation experts backed by over 22 years of experience, we take the hassle out of trip planning by delivering complete Canadian vacations personalized to your preferences and based on first-hand experience. Covering the best of Canada from coast to coast, our long-standing partnerships guarantee quality experiences at competitive rates. Browse our Atlantic Canada trip ideas and contact our Travel Designers at sales@canadabydesign.com or call 1 (800) 217 0973 for your free consultation.