Canada Rail Vacations & Train Tours
Rocky Mountaineer | VIA Rail Tours with Canada Rail Vacations
Discover destinations that appeal to urban explorers, nature enthusiasts, and everyone in-between on a Canada rail vacation. On the west coast, Vancouver delights with proximity to both mountains and the ocean, while in the Rockies alpine towns seamlessly blend with acclaimed National Parks. Continuing east you'll encounter the cosmopolitan appeal of Toronto, Ottawa and Montreal, followed by the Maritimes and Atlantic Canada's eclectic towns.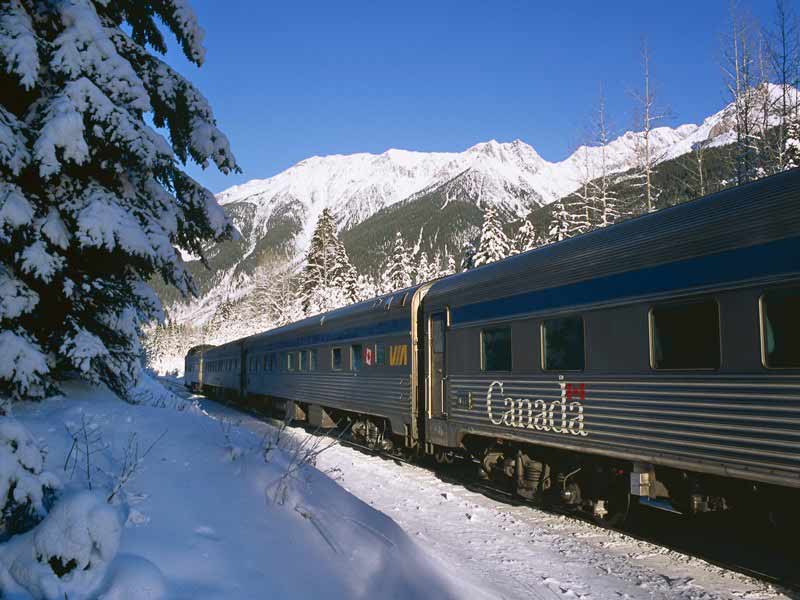 VIA Rail Canada has perfected the art of ferrying passengers across the country's vast and diverse landscapes, all year round. Unwind on a classic overnight train across Canada, where you can stretch out in a cozy sleeper cabin and dine on exquisite meals. It's the most comfortable way to explore the natural beauty of Canada.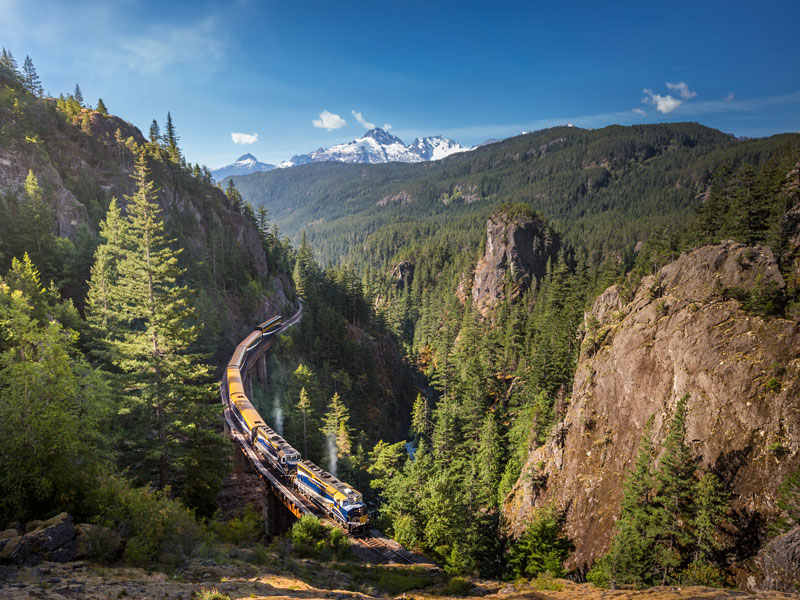 Travelers with a passion for historical adventure should consider the Canadian Rockies Train Tour with Rocky Mountaineer. Onboard this world-famous train, you can choose between the First Passage to the West, Journey through the Clouds or the Rainforest to Gold Rush in SilverLeaf or GoldLeaf Service.