Ask any Canada specialist where in the country you should travel and they're likely to recommend the Rockies. Famous for its stunning scenery, expansive national parks, cozy hotels and authentic wildlife, it's a beautiful destination both in summer and winter, and is suited to all explorers.
Swapping its iconic turquoise lakes for sparkling ice and its lush green rain forests for snowy powder-topped trees, winter in the Canadian Rockies is something truly special, and not to be overlooked. Simply step aboard VIA Rail for the journey from Vancouver and let the train whisk you away to national parks, cozy lodges and endless moments of awe and intrigue. And don't let the idea of winter travel scare you! We're here to walk you through it all step by step. So without further ado, here's how to plan a winter wonderland rail trip through the Rockies.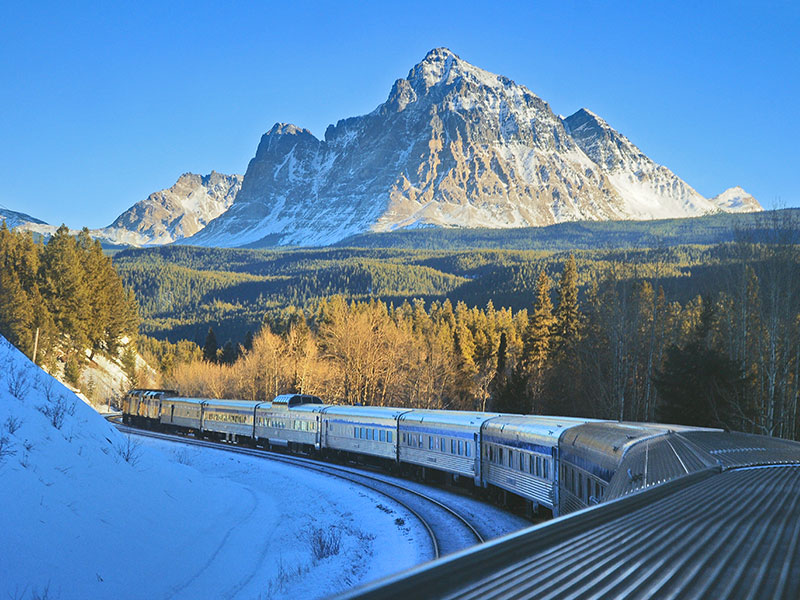 Step 1: Explore the Possibilities
There are a number of ways you can explore the Canadian Rockies in winter, with the options slightly different from summer. For example, we don't recommend driving in winter conditions so a road trip is out of the question, but rail travel is made even more magical in the snow. VIA Rail is the only train that operates year round, and they have cozy accommodations such as private sleeper cabins and prestige class cabins, plus delicious chef-prepared meals, sightseeing cars and all the amenities you need. View our Winter Snow Train to the Canadian Rockies package to get a taste of what winter rail travel has to offer!
As well, the activities in the winter vary slightly from summer. Surprising to some, wildlife watching is still very popular--but manage your expectations accordingly. If you're set on seeing bears you'll want to visit in the summer, as they will be in hibernation throughout the winter months. Instead, grazing animals like elk, deer and bighorn sheep can be found moving to lower elevations in the colder weather increasing your chances of seeing them, and you'll also have a chance at spotting wolves, moose, coyotes, mountain goats and pikas, to name a few.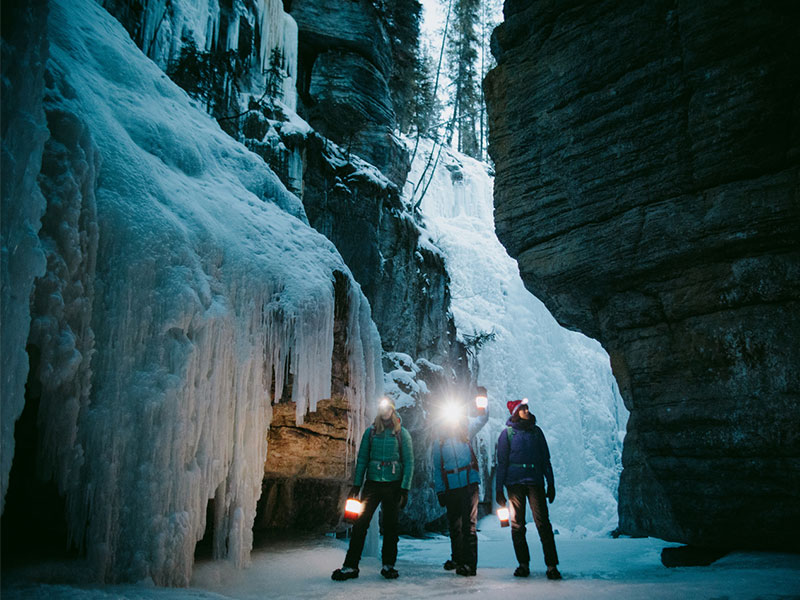 Hiking is replaced with snowshoeing or ice walks, and there are endless trails for both! Jasper's Maligne Canyon is the deepest in all of Jasper National Park, and while it's full of rushing water in the summer months it freezes over entirely in winter. Join a guided Ice Walk and walk directly along the canyon's frozen floor, or try your hand at ice climbing up frozen waterfalls for an experience like no other.
In Banff, snowshoeing to the Paint Pots is another popular tour choice, where travelers find themselves snowshoeing along an easy trail and learning about the history of the fur trade as they explore the fascinating Paint Pots, which are mineral deposits once used by First Nations people for rock painting. Looking for something even more thrilling? Take a helicopter flight to the top of a mountain peak for snowshoeing on untouched snow! This tour is already included in our Luxury Winter Snow Train in the Canadian Rockies package.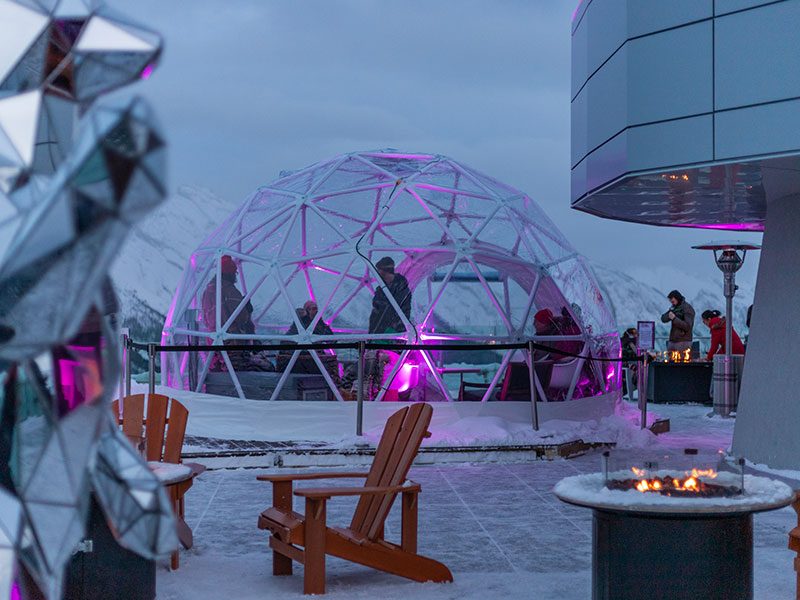 Of course, you don't need to go far from the town to encounter great experiences. Take a food tour in Jasper to discover interesting facts about the area and visit four local restaurants to try curated dishes paired with drinks. In Banff, even non-skiers will love the Banff Gondola, which whisks you to the top of Sulphur Mountain for sweeping views of the Bow Valley. We highly recommend visiting just before dark and booking Ski Bistro in advance for dinner. Returning nightly on November 19th, a multimedia experience called Nightrise will transform the summit building after dark through interactive lights, projections and original soundscapes.
Most of our winter rail adventures also include time in Lake Louise, which is iconic for its lake and surrounding peaks that becomes more magical in snow. Here you can enjoy afternoon tea at the Fairmont Chateau Lake Louise, go ice skating on the frozen lake surface or take a horse-drawn sleigh ride around the perimeter of the lake. From January 19-29, 2023, Lake Louise will also host Ice Magic Festival, which sees talented ice carvers from around the world create intricate sculptures from ice.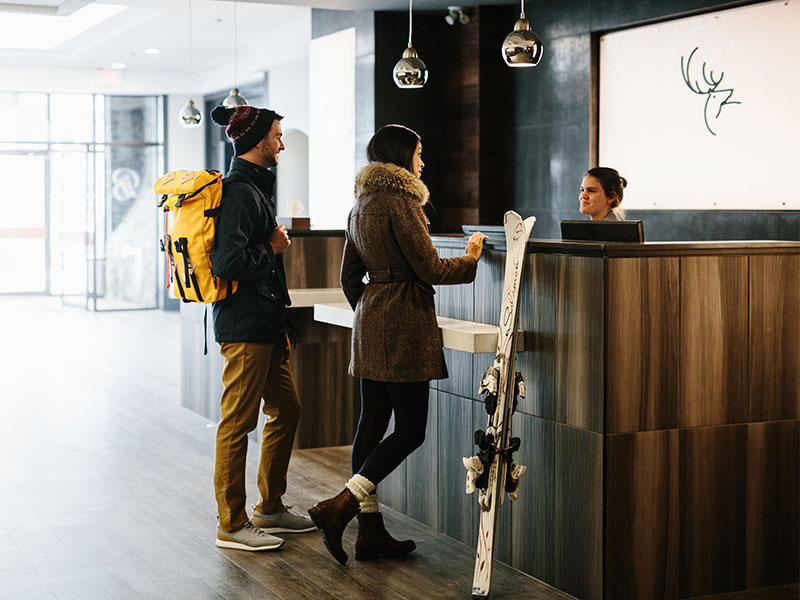 You also have many possibilities when it comes to where to stay in the Rockies. For a collection of authentic and memorable mountain lodges, cabins and boutique hotels, look no further than Pursuit's Banff Jasper collection. Whether it's Elk + Avenue Hotel or Mount Royal Hotel in Banff or The Crimson or Chateau in Jasper, each hotel offers prime locations with effortless access to top wilderness adventures, iconic natural attractions and world-class shopping and dining. Even better, on-property restaurants, cafes and bistros feature regionally-inspired, sustainably-focused cuisine.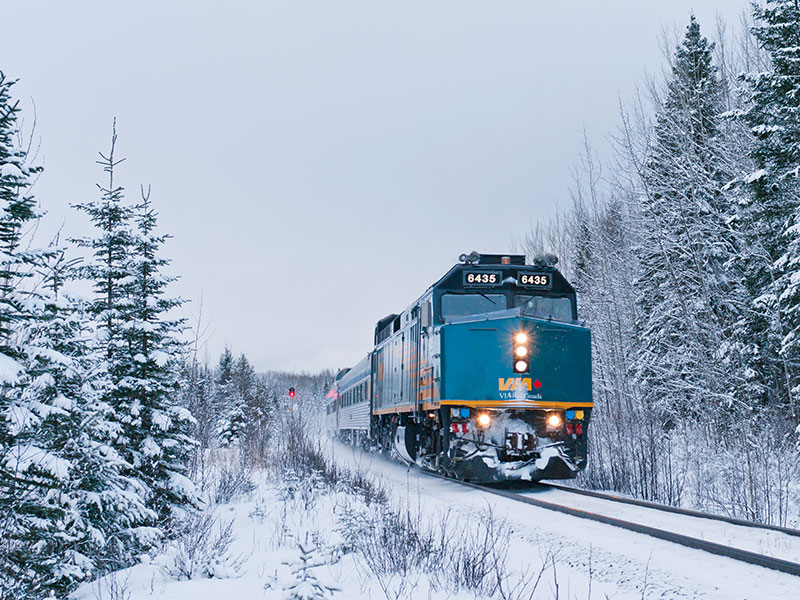 Step 2: Contact a Travel Designer
Once you have an idea of what you want your winter wonderland rail adventure to look like, get in touch with our team of expert Travel Designers at Canada By Design. With years of experience creating customized itineraries for travelers, we know how to craft the perfect train trip for you. To get in touch, simply send us an email at sales@canadabydesign.com or give us a call at 1 800 217 0973. You can also arrange a call with a Canada Travel Designer and bring your vacation one step closer!
When you get in touch with our Travel Designers, we'll work with you to expertly customize an itinerary that meets your specific demands. To streamline the process, we suggest providing key information, such as the number of travelers, ages, the purpose of travel, origin, contact number and budget, when requesting a quote. This will not only save you time but also enable us to provide you with a personalized service that exceeds your expectations from the accommodations to the activities.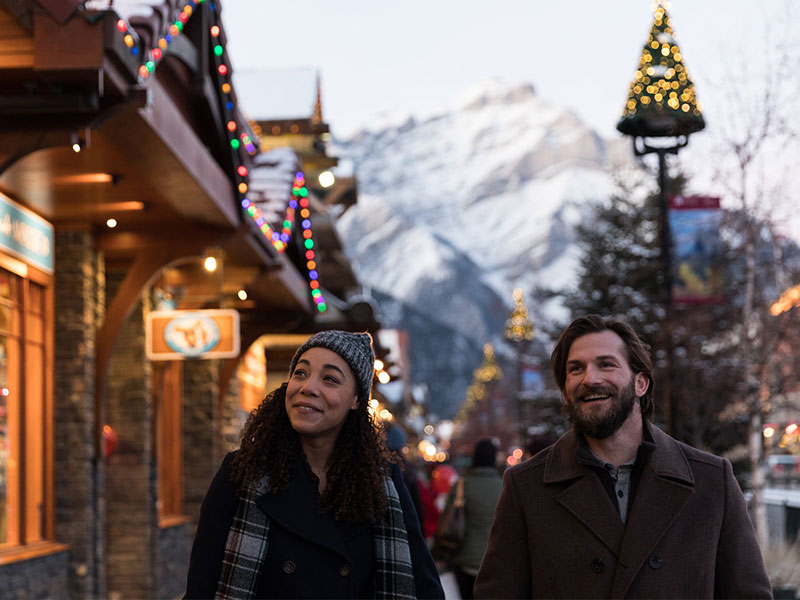 After you have your itineraries narrowed down, whether you are looking for a pre-set package or a custom-made itinerary pay attention to our 'Freedom of Choice' tours. These options allow you to easily customize the itinerary without affecting overall cost. We offer different hotel grades for each itinerary to help you control your budget, so you can choose the accommodations that best suit your preferences.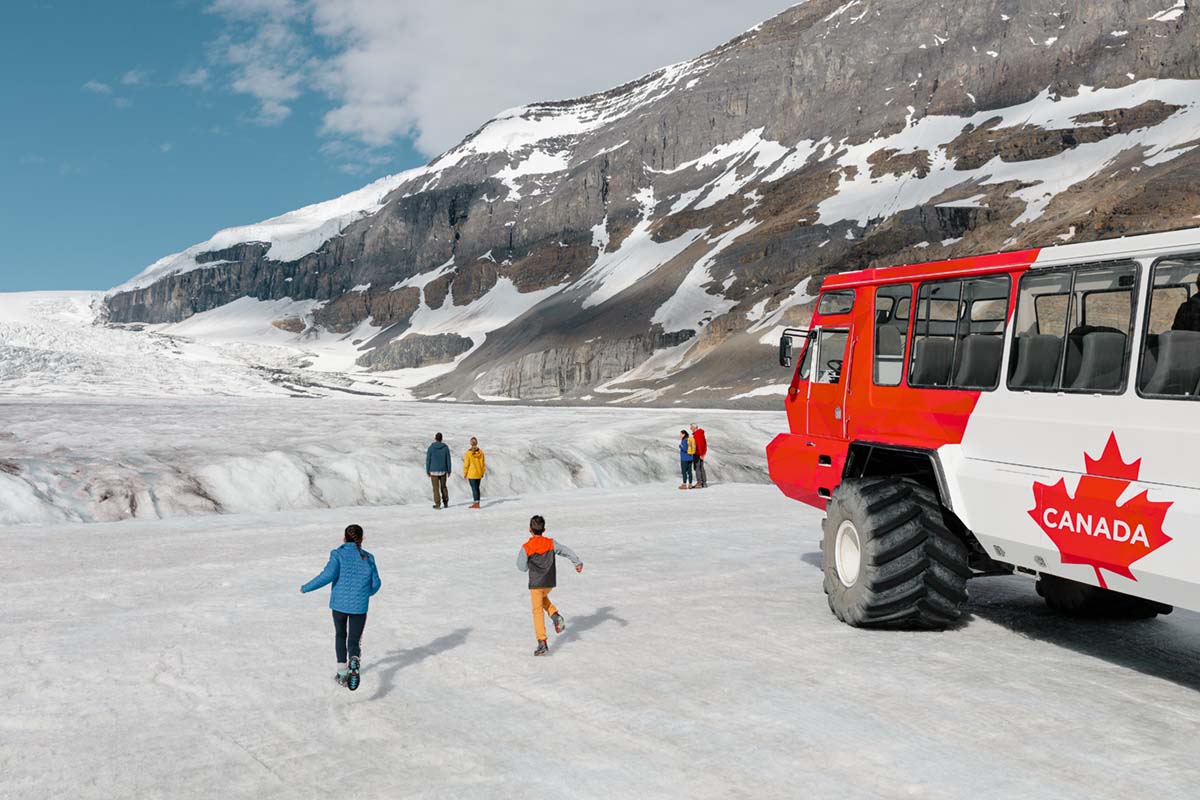 Step 3: Confirm Your Booking and Get Excited!
Now the quoted itinerary is to your liking, it's time to finalize your booking! You can book your trip with confidence knowing that you'll be looked after from the start of your planning to the end of your trip. We even have an emergency phone line available if you need it. To secure your spot on this once-in-a-lifetime Canadian train trip, simply review and agree to our Booking Conditions on our website.
Congratulations, you've booked a trip with Canada By Design and our team will take care of the rest, ensuring that all the details are ironed out and everything is in place for a smooth and seamless journey through the breathtaking Canadian Rockies. Get in touch today and let us make your next trip planning effortless!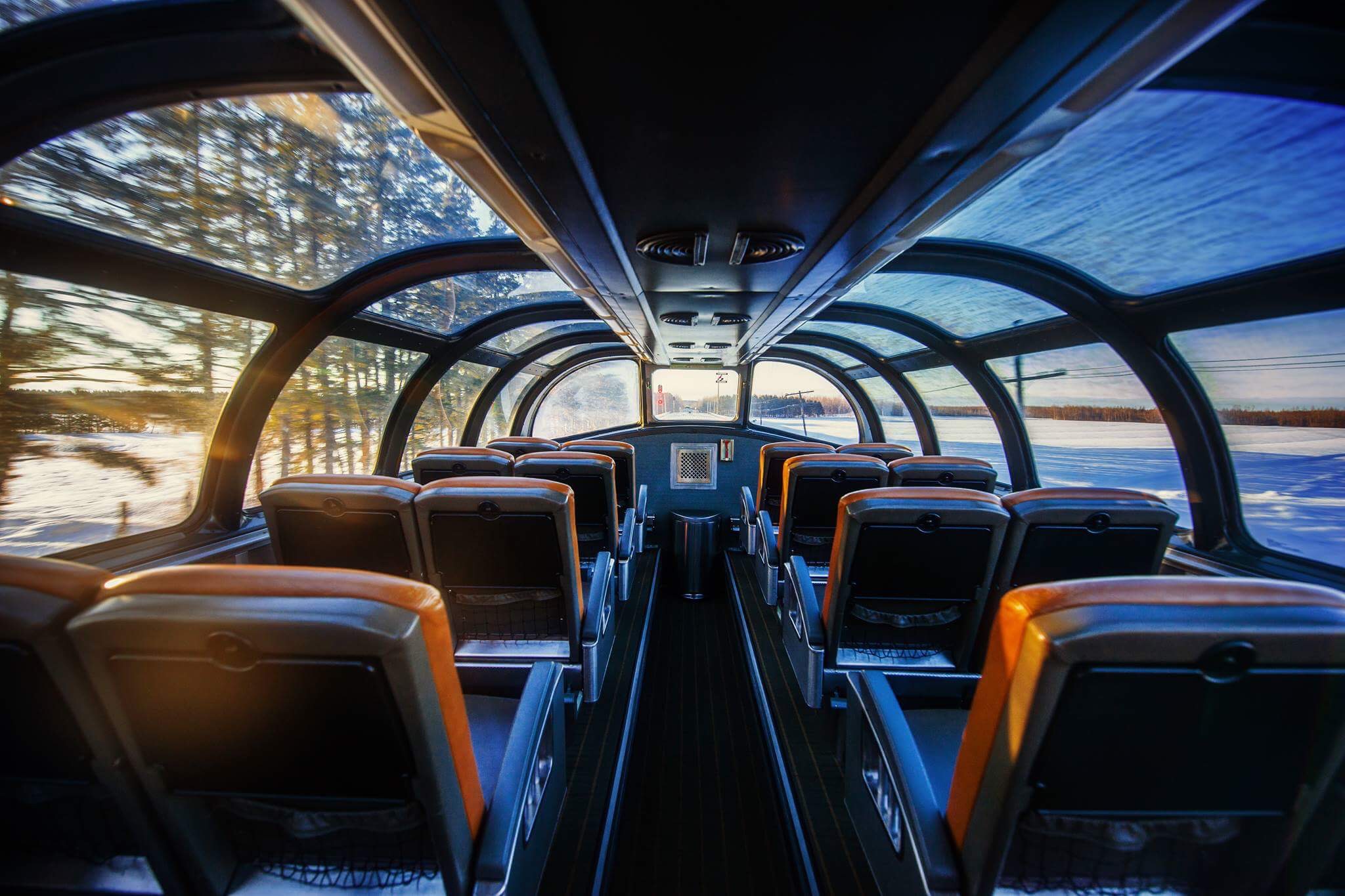 Recommended trip itineraries
To get you started, we've rounded up a number of our favorite and most popular Canadian Rockies Winter Trips. Click the link for each one to view the itinerary in more detail, or contact our Travel Designers at sales@canadabydesign.com or 1 (800) 217 0973 to book.
Travel Expert Tip: Book an extra night in your start or end city to enjoy all it has to offer!
Edmonton to the Rockies | 8 Days
Canadian Rockies Winter Rail Wonderland | 7 Days
Winter Escapades | Canadian Rockies Winter Train | 8 Days
Luxury Winter Snow Train to the Canadian Rockies | 7 Days
Winter Delights in the Majestic Canadian Rockies | 7 Days