When the skies darken and the waves roar, Vancouver Island unveils a side of nature that's both awe-inspiring and humbling. Storm season transforms this island paradise into a tempestuous wonderland, offering an unforgettable experience for adventurers, storm chasers, and surf enthusiasts alike. Let's journey into the heart of storm season on Vancouver Island, explore the best places to watch the tempestuous symphony, and dive into the thrill of riding stormy waves.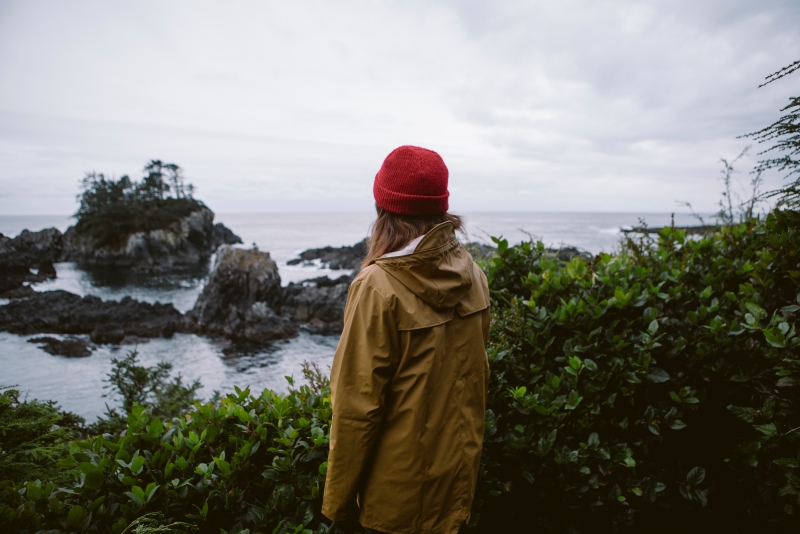 The Best Months for Storm Watching
While storm season typically runs from November to February, the prime month for storm watching is undoubtedly December. The tempestuous masterpiece of roaring waves and gusting winds reaches its crescendo, offering visitors an unparalleled experience of nature's power.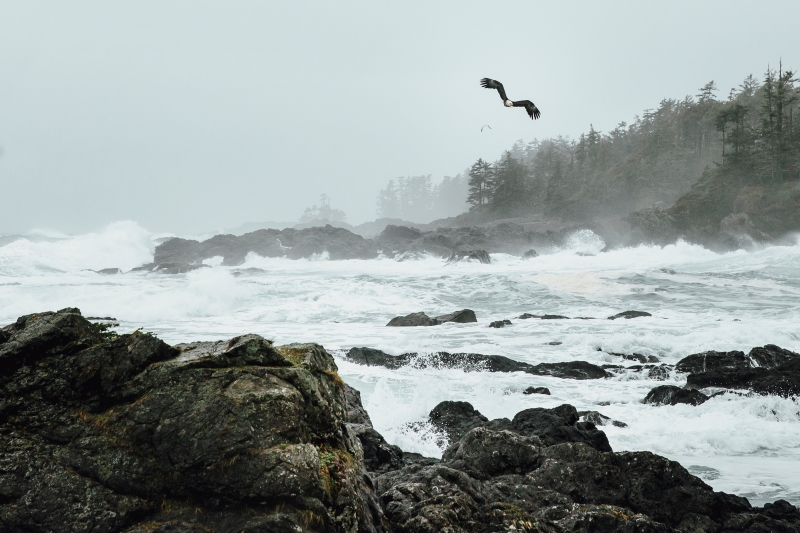 Getting to Vancouver Island from Vancouver
To journey from Vancouver's mainland to Vancouver Island, hop on a ferry from Tsawwassen to Swartz Bay or Duke Point. Alternatively, fly into Victoria or Nanaimo with Harbour Air if you're looking to save time.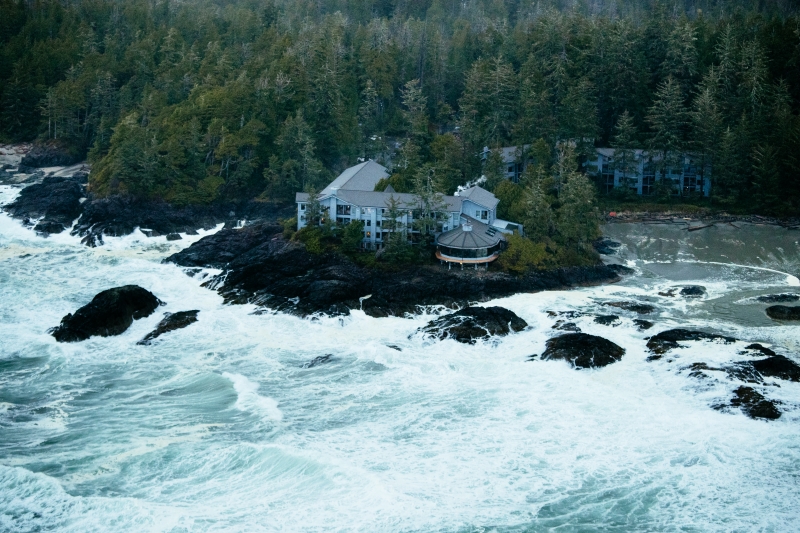 The Ultimate Spot for Storm Watching
Tofino's rugged coastline provides an unrivaled setting for storm watching. Nestled within this coastal haven is the Wickaninnish Inn, a luxury retreat perched on the edge of the Pacific Ocean. Imagine sipping hot cocoa by the fireplace while watching waves dance against the rocks – it's a stormy spectacle you won't soon forget.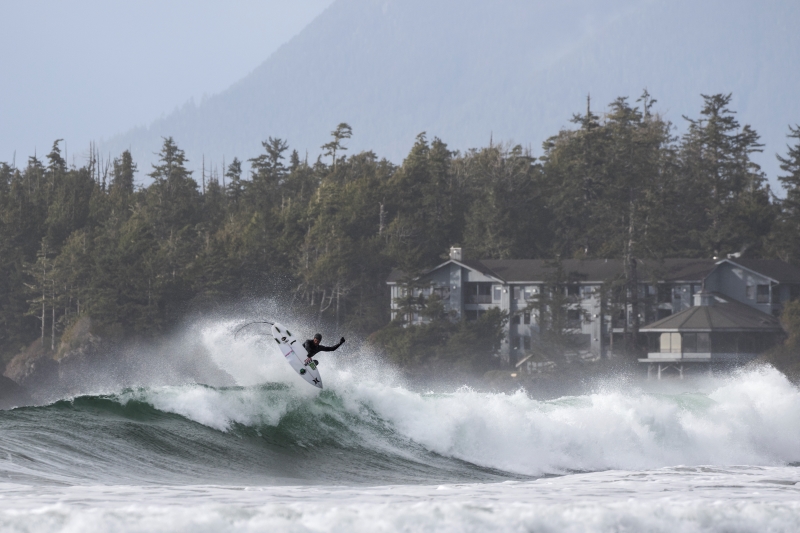 Storm-Chase and Surf on Vancouver Island
Seeking thrills on the water? Vancouver Island offers an array of surf-worthy spots. Tofino is a surfing haven, with its challenging waves and cool coastal vibes. From Chesterman Beach to Cox Bay, surfers of all levels can ride the waves and feel the exhilaration of the Pacific.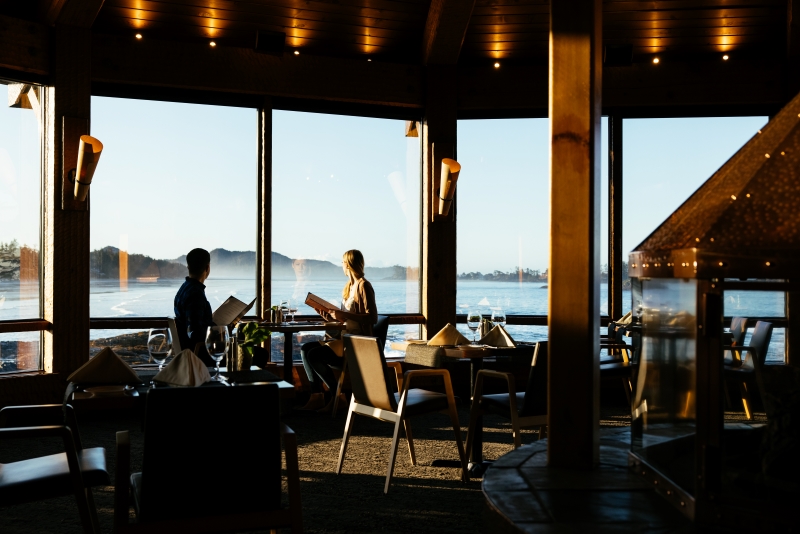 Tips for Embracing the Stormy Adventure
Stay Cozy : Pack warm layers and cozy up by the fireplaces, relishing in the perfect balance of comfort and adventure.
Capture the Magic: Don't forget your camera or smartphone to capture the breathtaking scenes – the raging waves and swirling clouds make for some dramatic shots.
Local Treats: Indulge in comforting cuisine at local restaurants, savoring the flavors of the island while listening to the rain tap against the windows.
Adventure Unleashed: Beyond storm watching, embrace the opportunities for beachcombing, storm-chasing walks, and exhilarating surf sessions if you're feeling adventurous.
Nature's Show: Keep an eye on the weather forecast and embrace the moments when the storm is at its peak – nature's show is the most impressive during these times.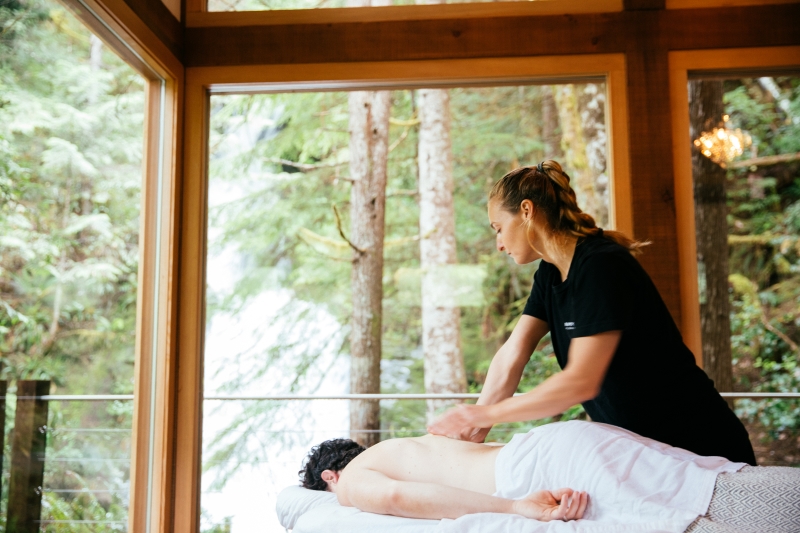 Beyond The Storm Season
For those seeking the pinnacle of indulgence, we offer curated packages to three luxury lodges on Vancouver Island to truly embrace this epic season. The perfect duration for your Vancouver Island adventure depends on your interests. For a balanced experience, consider spending at least 5 to 7 days. This allows you to explore Tofino's stormy beauty, indulge in luxury lodges, and soak in the island's natural wonders.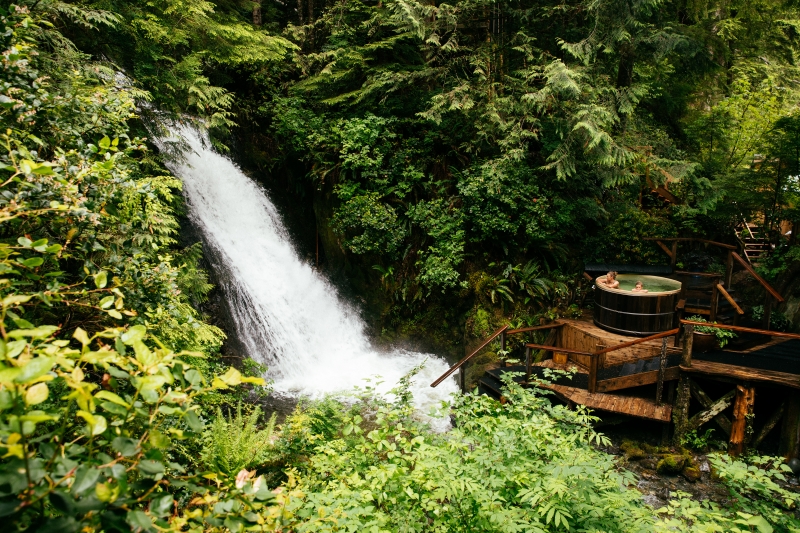 Immerse yourself in the true west coast wilderness. Accessible only by air or water, Nimmo Bay Resort is a hidden gem surrounded by pristine landscapes. From Heli-fishing to kayaking amidst breathtaking fjords, this resort offers a range of activities for the adventurous soul.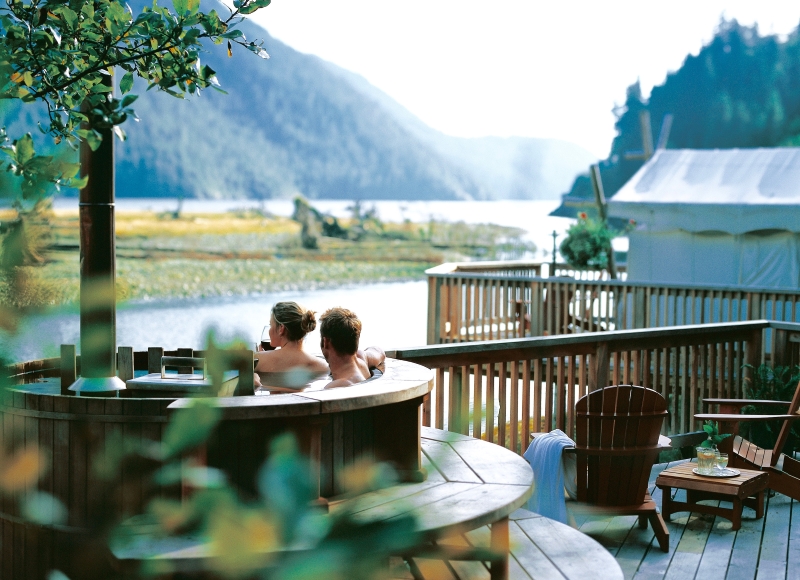 Experience the fusion of luxury and untamed wilderness in unique glamping style. Nestled in the Clayoquot Sound UNESCO Biosphere Reserve, this lodge offers a blend of opulence and nature. Indulge in gourmet dining, spa treatments, and thrilling adventures, all while being immersed in the beauty of the Canadian wilderness.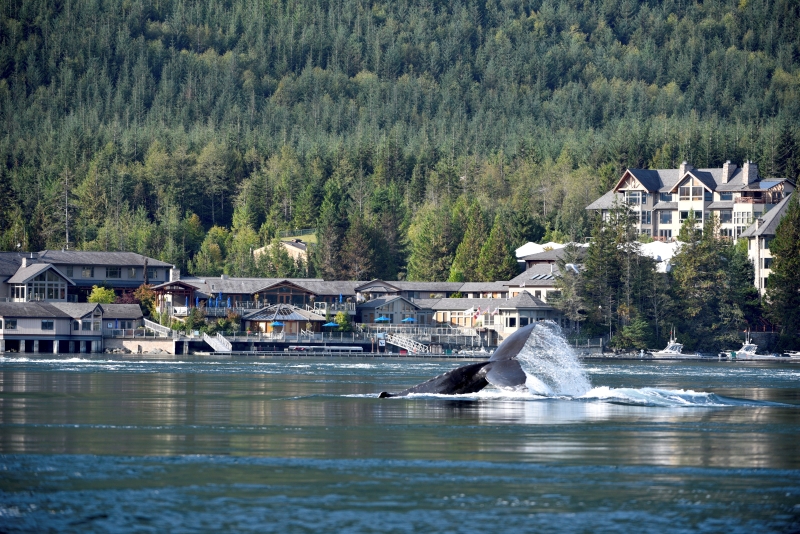 Delve into luxury in the heart of the wilderness. Sonora Resort is a paradise for both relaxation and adventure, offering world-class fishing, eco-tours, and rejuvenating spa experiences. Nestled amid stunning landscapes, this lodge promises a balance between serenity and excitement.
If you're ready to embrace the stormy magic of Vancouver Island and ride its waves of adventure, we invite you to reach out to us. Our dedicated team is here to assist you in crafting the perfect storm season getaway. Contact us today, and let's embark on a journey filled with the thrill of storm watching, the excitement of surfing, and the splendor of this island's natural wonders. Your Vancouver Island storm season adventure awaits.