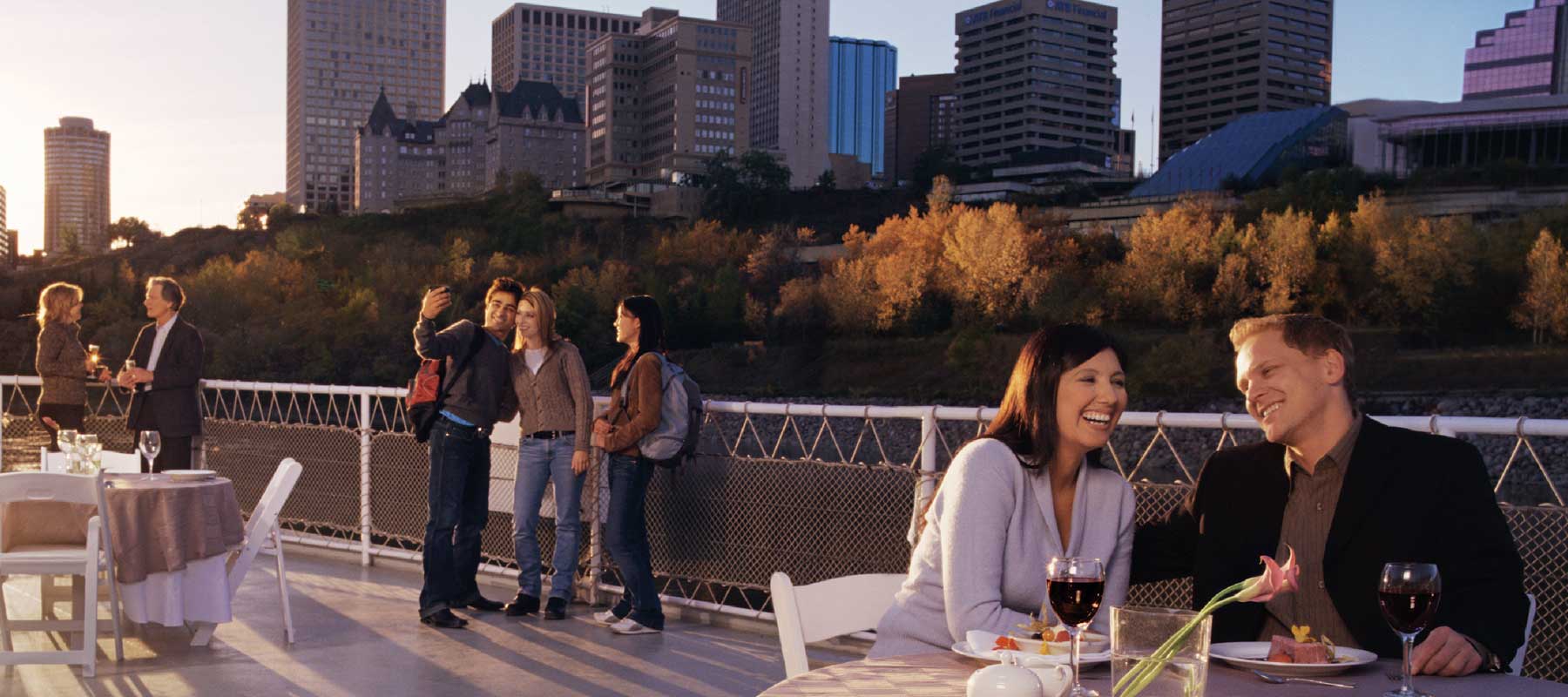 Welcome to Edmonton, where the locals camp with bison, party under the aurora and surf on the prairies.
From the continent's first, biggest and wildest Fringe Theatre Festival to a shopping mall that at one time had more submarines than the Canadian navy, Edmontonians have never been afraid to do things a little differently.
Edmonton INTRODUCTION
Why is Edmonton different? There are theories. Maybe it's the northern location, where for years the locals have learned to make their own fun. Perhaps it's the legacy of entrepreneurs dreaming up oddities: deep freezer races, winter patios and surfing indoors. Take your taste buds on a journey through one of the hottest culinary scenes in Canada, experience the glory of the northern lights from a dark sky preserve or cruise through the continent's largest stretch of urban parkland. There's a uniqueness to how Edmontonians do ordinary things, and just by visiting, you become a part of it.
Showing results for Edmonton Vacation Packages

"We cannot thank everyone enough for their professionalism and organisational skills."
Hazel Scotland
"Thanks Canada by Design for putting together and planning such a trouble free, smooth running package."
Lutfu Istanbul
" I couldn't be more pleased with the trip! "
Marlene Schillinger Petersburg, Virginia, United States
"From day one we felt comfortable that everything was going to be special."
Mark Australia
"We had a marvelous trip. Everything fell into place."
Anne New Jersey, United States
"The staff at Canada by Design could not have been more helpful and friendly."
Clive New South Wales, Australia
"They not only tailored my itinerary to include activities I liked, but also made my car and hotel reservations, making it no-fuss for me. "
Annette California, United States
"I would definitely recommend this to anyone - but especially to young parents with families. "
Annabelle Delaware, United States
"My clients and myself most definitely benefited from working with Canada By Design! "
Amanda Central Travel
" The whales very kindly decided to perform when I was whale watching. "
Janet New Eltham, United Kingdom