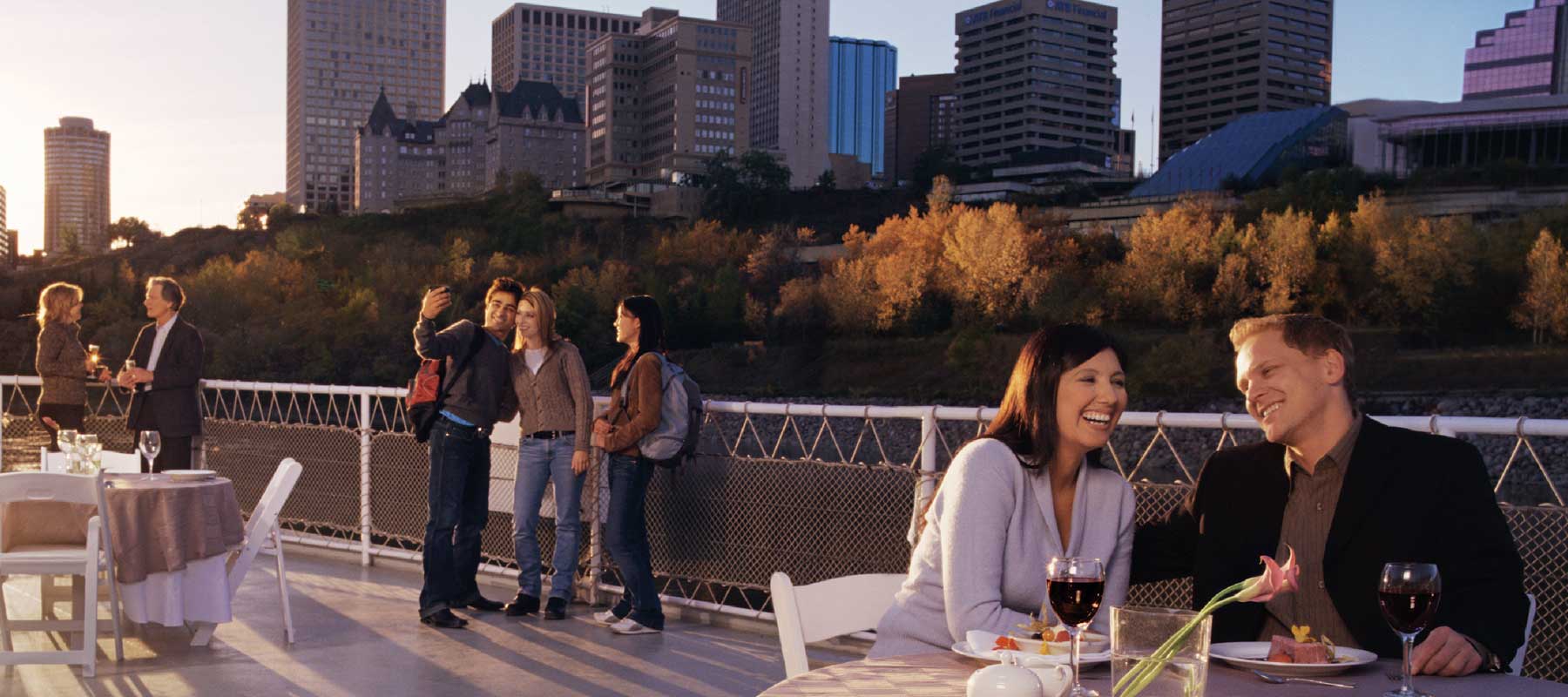 Welcome to Edmonton, where the locals camp with bison, party under the aurora and surf on the prairies.
From the continent's first, biggest and wildest Fringe Theatre Festival to a shopping mall that at one time had more submarines than the Canadian navy, Edmontonians have never been afraid to do things a little differently.
Edmonton INTRODUCTION
Why is Edmonton different? There are theories. Maybe it's the northern location, where for years the locals have learned to make their own fun. Perhaps it's the legacy of entrepreneurs dreaming up oddities: deep freezer races, winter patios and surfing indoors. Take your taste buds on a journey through one of the hottest culinary scenes in Canada, experience the glory of the northern lights from a dark sky preserve or cruise through the continent's largest stretch of urban parkland. There's a uniqueness to how Edmontonians do ordinary things, and just by visiting, you become a part of it.
Showing results for Edmonton Vacation Packages

"We just came back from our winter adventure 5 days/4 nights in Whitehorse, Yukon, Canada. We had such a nice time and everything was great."
Ina Dominican Republic
"Our trip through western Canada planned by Canada by Design was fabulous."
Jeffrey California, United States
"Thanks for a great holiday. The Rockies - awesome, Victoria- beautiful. Whistler- magic."
Mark Sydney, Australia
"This was an A++ experience! I'll definitely use Canada by Design for our next trip to Canada."
Kathleen Texas, United States
"We had the most fabulous trip to our Winter Wonderland in the Canadian Rockies."
Mary California, United States
"It was a very memorable trip and I highly recommend to all."
Cherie Arizona, United States
"We had a wonderful trip and everything was arranged very well!"
Jacqueline Netherlands
"From start to finish it was an ideal trip for us to enjoy Canada scenery, atmosphere and hospitality. "
Manuel United States
"Destinations, itinerary and accommodation was all well thought out and we had a very memorable time. I'd happily use Canada by Design again."
Christopher Zurich, Switzerland
"The staff at Canada by Design could not have been more helpful and friendly."
Clive New South Wales, Australia