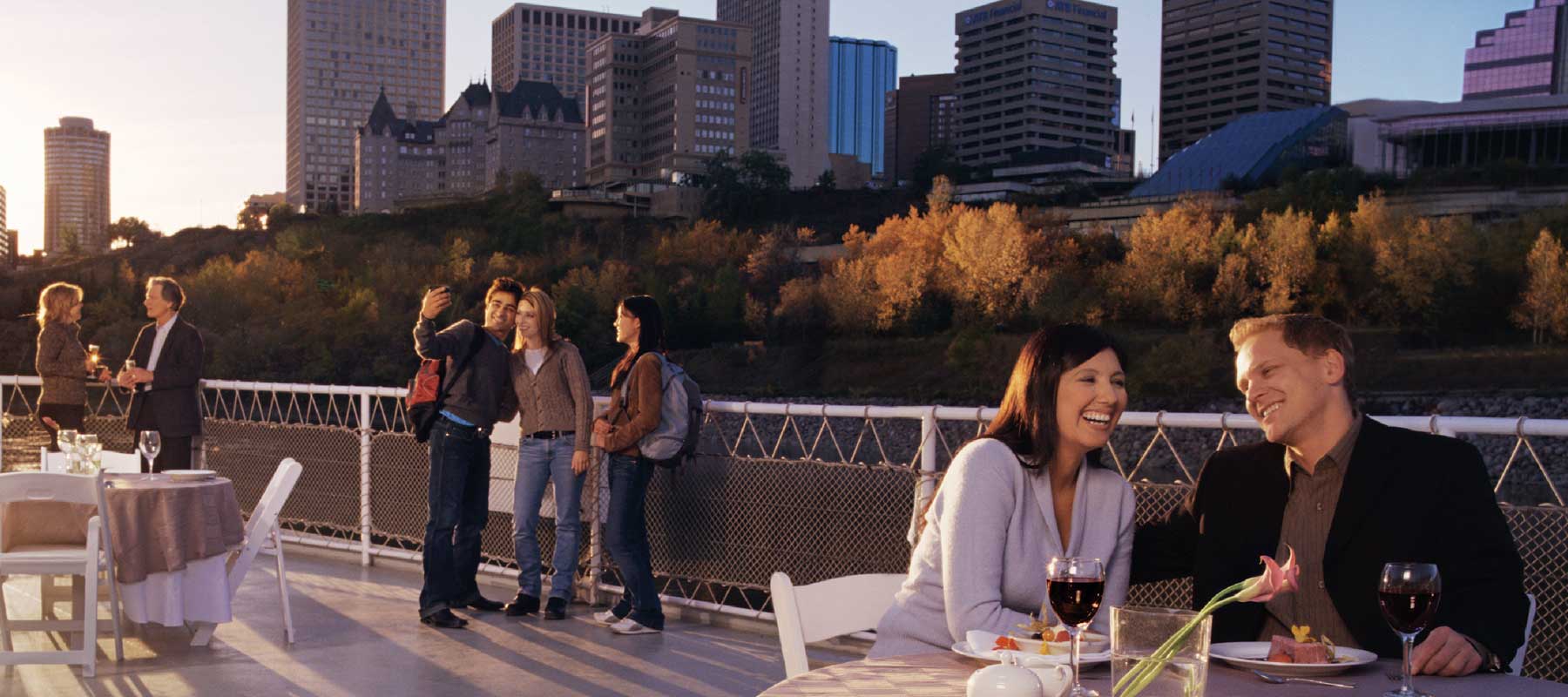 Welcome to Edmonton, where the locals camp with bison, party under the aurora and surf on the prairies.
From the continent's first, biggest and wildest Fringe Theatre Festival to a shopping mall that at one time had more submarines than the Canadian navy, Edmontonians have never been afraid to do things a little differently.
Edmonton INTRODUCTION
Why is Edmonton different? There are theories. Maybe it's the northern location, where for years the locals have learned to make their own fun. Perhaps it's the legacy of entrepreneurs dreaming up oddities: deep freezer races, winter patios and surfing indoors. Take your taste buds on a journey through one of the hottest culinary scenes in Canada, experience the glory of the northern lights from a dark sky preserve or cruise through the continent's largest stretch of urban parkland. There's a uniqueness to how Edmontonians do ordinary things, and just by visiting, you become a part of it.
Showing results for Edmonton Vacation Packages

"We did the "Rail & Drive Across Canada" with you & it was wonderful. A Bucket List dream come true!"
Rita Illinois, United States
"I don't know how I will ever thank you all at Canada by Design for making our trip of a lifetime!"
Ann Australia
"From day one we felt comfortable that everything was going to be special."
Mark Australia
"Thank you so much for a wonderful vacation that created memories for our lifetime! You did a great job!"
Pam Illinois, United States
"Thanks Canada by Design for putting together and planning such a trouble free, smooth running package."
Lutfu Istanbul
"They not only tailored my itinerary to include activities I liked, but also made my car and hotel reservations, making it no-fuss for me. "
Annette California, United States
"We just came back from our winter adventure 5 days/4 nights in Whitehorse, Yukon, Canada. We had such a nice time and everything was great."
Ina Dominican Republic
"We would recommend trips organized by Canada by Design to anyone who is interested in actively exploring parts of the country."
Astrid Ottawa, Canada
"Overall it was a great way to see the country for the most part. "
Lorraine Squamish, Canada
"One of our best vacations. Perfectly planned and all went off without a hitch. "
Joel Yellin Rochester , United States