1/6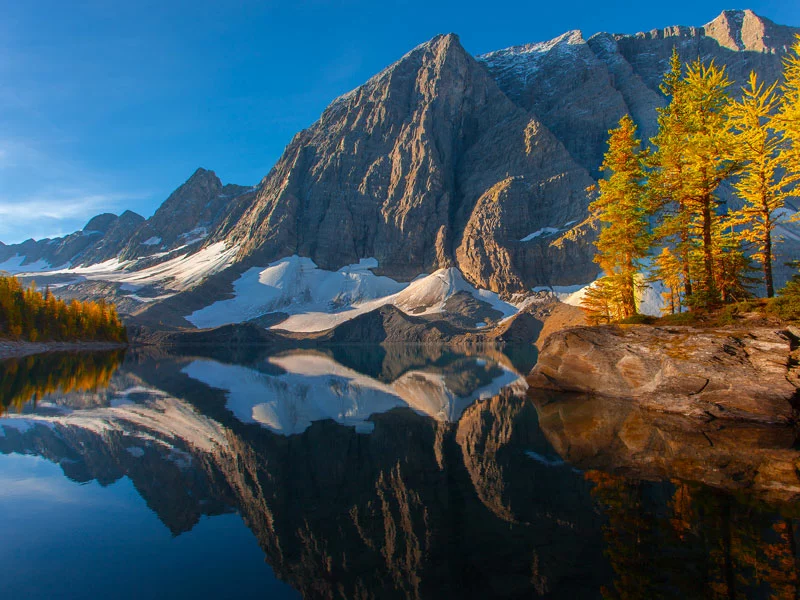 Alpine Canadian Train to the Rockies | Canadian Rockies
2/6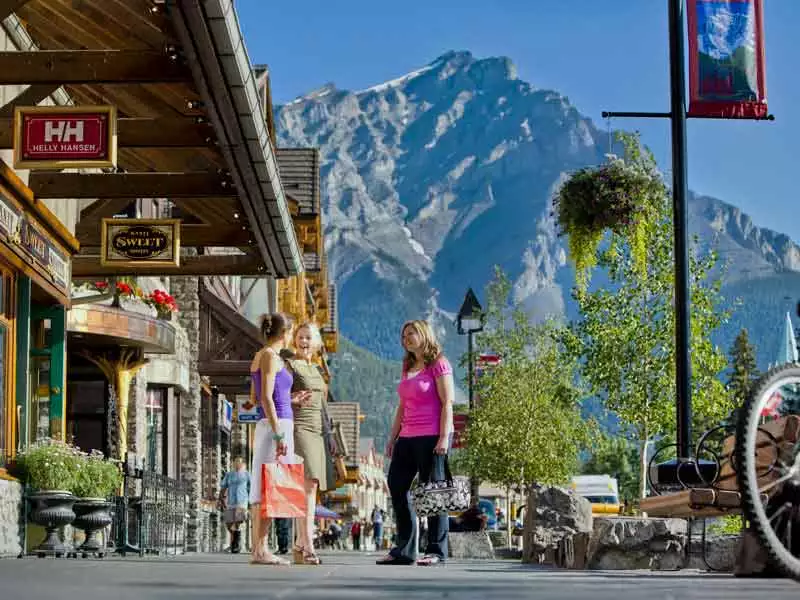 Alpine Canadian Train to the Rockies | Banff
3/6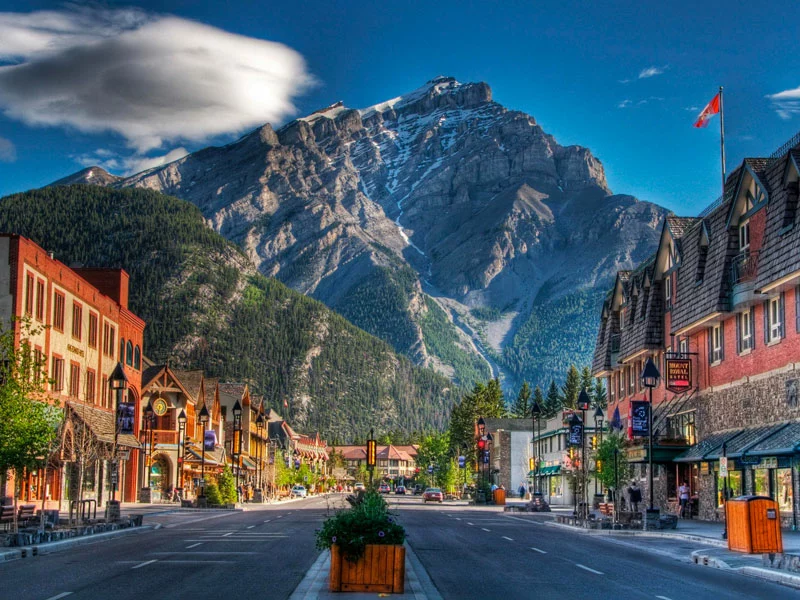 Alpine Canadian Train to the Rockies | Banff
4/6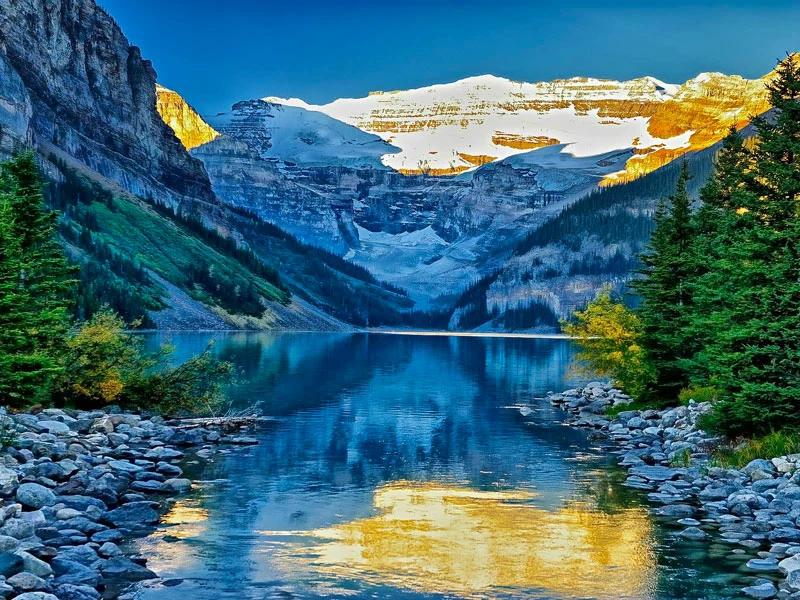 Alpine Canadian Train to the Rockies | Lake Louise
5/6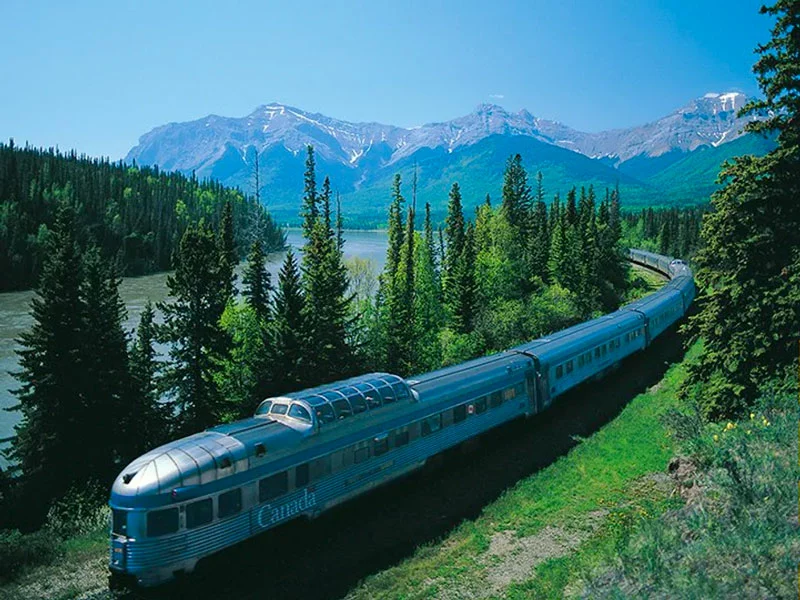 Alpine Canadian Train to the Rockies | VIA Rail
6/6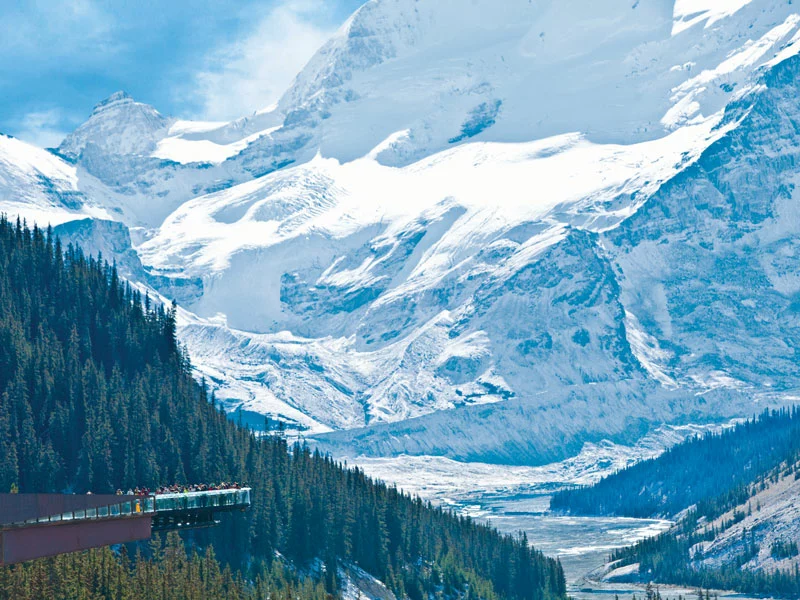 Alpine Canadian Train to the Rockies | Columbia Glacier Skywalk
Alpine Canadian Train to the Rockies | VIA Rail
6 Days / 5 Nights
Vancouver to Calgary or Calgary to Vancouver
INTRODUCTION
The Alpine Canadian Train Trip to the Rockies is one of the best Rocky Mountain train trips from Vancouver or Calgary.
Stay in the small alpine towns of Banff, Lake Louise & Jasper, witness breathtaking scenery and travel overnight on VIA Rail in your own cozy sleeper cabin.
Enjoy an Ice Explorer ride onto the Athabasca Glacier between Jasper and Lake Louise, and in Banff select your choice of tours from wildlife viewing to a horseback cowboy cookout.
This 6-day train trip is the perfect introduction to the beauty of Canada's Rocky Mountains.
Day 1
Vancouver to Jasper | VIA Rail
Day 2
Arrive Jasper | VIA Rail
Day 3
Jasper to Lake Louise | Sightseeing with picnic lunch
Ice Explorer Ride onto the Athabasca Glacier + Glacier Skywalk
Day 4
Lake Louise to Banff | Coach
Day 5
Banff | Freedom of Choice - Choose 1 of 3 Excursions
Option 1. Discover Banff & Its Wildlife Tour + Banff Gondola
Option 2. Discover the Grizzly Bears, Lake & Waterfalls
Option 3. Cowboy Horseback Cookout BBQ Lunch or Dinner
Day 6
Banff to Calgary | Coach
MAP
Read more
DETAILED ITINERARY
Read more
INCLUDED
Read more
DATES & PRICING
Read more
REVIEWS
Everything that you and the team at Canada by Design organised for us was top class. From day one we felt comfortable that everything was going to be special. From the driver that met us at Seattle Airport, to the staff at Alexis hotel, everyone made us feel welcome. The Via Rail trip was great and once we picked up the vehicle in Jasper we could not believe that the sights of the Rockies could get any better, but they did!
Mark Australia
Dale and I just returned from our "Ice Field Discovery" trip. Our vacation could not have been better! Everything was taken care of so we did not have to worry about anything! The train trip was a throw back in time to the 1950's and reminded me of the Zephyr that I rode as a child. Of course, there were many upgrades but the ambiance was so romantic! The bus trip from Jasper to Lake Louise was great. It was an intimate charter bus so we made friends with the other passengers. We made several stops on our journey for pictures and points of interest. Our driver was fantastic. Lake Louise and Banff were the highlights! Our hotel accommodations were upgraded so we got to stay in the "gold" area of the hotel. It was very special.Thank you so much for a wonderful vacation that created memories for our lifetime! You did a great job!
Pam Illinois, United States
I took the "ALPINE CANADIAN" tour from Vancouver to Calgary, departing on August 1, 2017 to celebrate my 75th Birthday. The weather was gorgeous. Some smoke from fires while on the train in BC but nothing to bother. The train was wonderful. Sleeping compartment small but very adequate. Bed extremely comfortable but covered the private "potty" when it pulled down. Even though I have to get up several times a night it was no problem as there is a public restroom down the hall. It was very large and great to dress and do makeup in the morning. Food was excellent and nice variety of choices. Everyone was extremely accommodating. The bus tours by "SUN DOG TOURS" is amazing. The tour bus has plush leather seats that recline to almost a bed. It only holds 30 people and there were only 11 on our trip. It stops many times to let us off and take pictures. One of the highlights that many people would not see if they drive themselves is the "Athabasca Falls". It is not visible from the highway so you would really have to watch for signs or miss it. It was only a block from the highway. The driver was excellent and provided a lot of information. The highway was #93 also called the "ICE FIELDS PARKWAY". The driver said it is the 7th in the world known for its beautiful scenery. I believe it. The Glacier ride was fun, cool, and a little slippery, but I would not miss it. The Sky Walk was very exciting, but made me a little dizzy if I looked down while walking. No problem, just look ahead. Ha ha.We walked from our Hotel to the "CHATEAU LAKE LOUISE" hotel and had dinner overlooking the Lake. Beautiful. The full day in Banff was fun and relaxing. We saw one Elk on the wildlife tour plus the beautiful "BANFF SPRINGS HOTEL". (The locals call it "The Springs"). We ate at "St. James's Gate Pub" on main street in Banff. It is a pub from Ireland they dis-assembled and brought to Banff and re-assembled. The Yorkshire Pudding appetizer was to die for. It was a very memorable trip and I highly recommend to all.
Cherie Arizona, United States
I can not imagine having had a more enjoyable adventure! Thank you to Jennifer and the rest of the crew at Canada by Design for making it happen. The entire vacation was seamless. From the overnight train to Jasper, through the ice fields to Lake Louise and on to Banff, the accommodations could not have been better. The Banff Springs Hotel was breathtaking.
Joseph Moore Terrebonne, OR, United States
Alpine Canadian Train to the Rockies | VIA Rail
Start planning your tailor-made vacation to Canada or Alaska by contacting our travel specialists
Call 1 800 217 0973US
Monday - Friday: 8am - 5pm PST
, Saturday: 8am - 4:30pm PST
, Sunday: 11am - 5pm PST
Send an email sales@canadabydesign.com