The holiday season is a time of joy, togetherness, and creating cherished memories with loved ones. What better way to embrace the spirit of Christmas than by embarking on an enchanting getaway to Canada's winter wonderlands? Canada By Design has curated three extraordinary Christmas packages that promise to make your holiday season truly magical. Join us as we unwrap the delights of celebrating Christmas in Banff, traversing the Canadian Rockies by luxury train, and discovering the allure of Whistler's winter wonderland.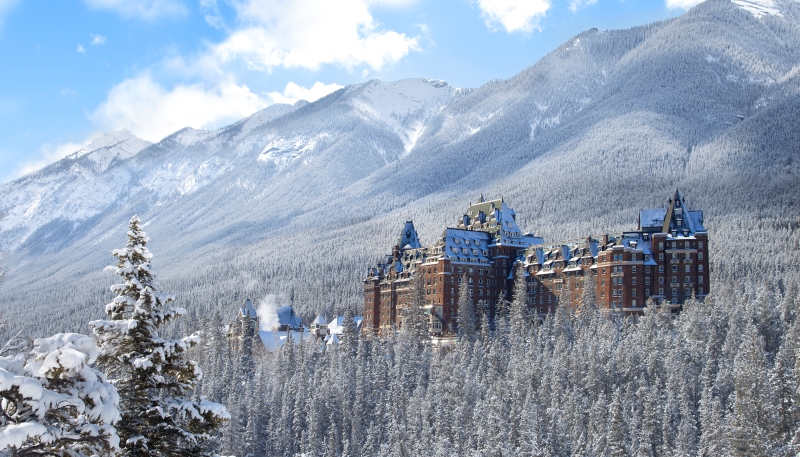 Step into a postcard-perfect Christmas setting as you arrive in Banff, Alberta. Nestled amidst the majestic Canadian Rockies, the Fairmont Banff Springs Hotel awaits, a historic chateau fondly known as "The Castle in the Rockies." From the moment you arrive, you'll be immersed in the magic of the holiday season.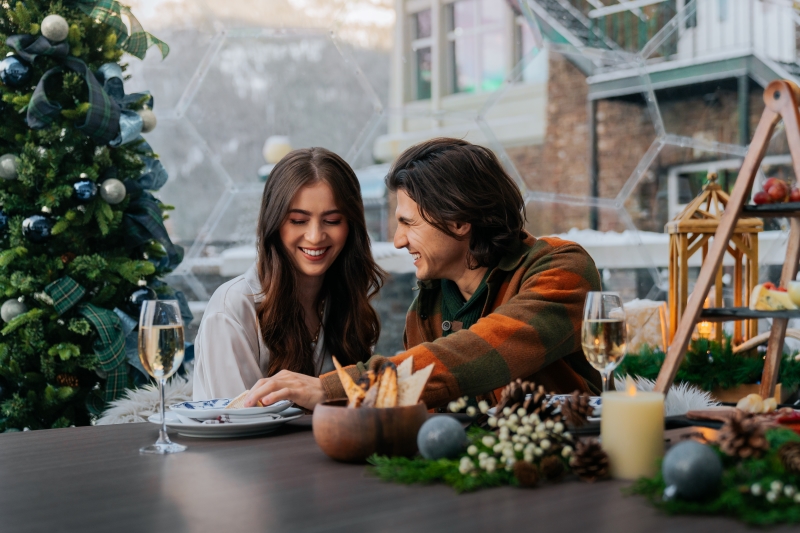 Wake up to breathtaking views of snow-capped mountains and let the crisp winter air fill you with awe. Explore Banff National Park, transformed into a winter wonderland, with snowy trails and frozen lakes that beckon you to embrace the outdoors. Embrace the season's spirit with a romantic sleigh ride through the wilderness, cuddled up under warm blankets with your loved ones. Feast on holiday-inspired culinary delights crafted with love by master chefs at the Fairmont Banff Springs Hotel. Savor every bite as you enjoy the warmth of the roaring fireplace and the company of new friends and fellow travelers. Unwrap the magic of Christmas in Banff, where breathtaking scenery, serene landscapes, festive activities, and divine dining await to create cherished memories of an unforgettable holiday season in the heart of the Canadian Rockies.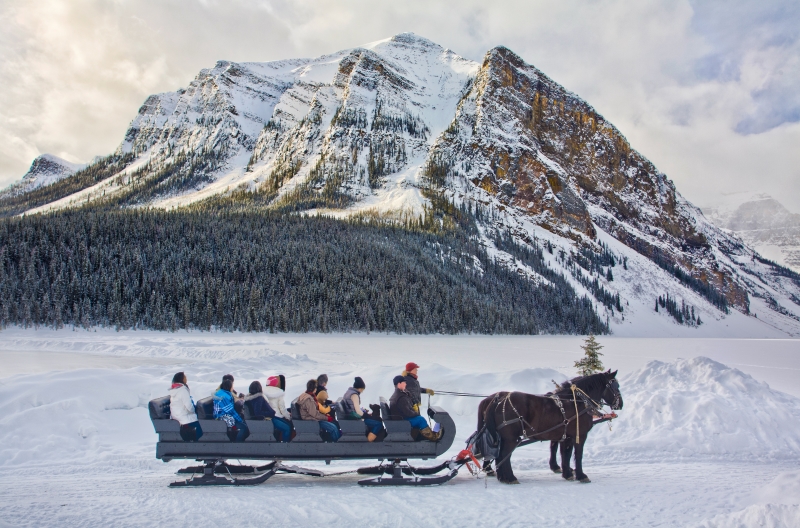 Hop aboard a luxury train journey through the awe-inspiring Canadian Rockies this Christmas season. Prepare to be captivated by the breathtaking landscapes, which paint a canvas of snow-kissed mountains and dense pine forests. Settle into your comfortable seat or suite aboard the train and feel the thrill of embarking on a journey through a winter wonderland. Through the large windows, you'll witness stunning panoramas that unfold, each one more awe-inspiring than the last. Let the festive decorations on the train transport you to a world of holiday cheer and joy. Share the spirit of the season with fellow passengers, enjoying onboard holiday-themed entertainment and activities that promise to keep your spirits high throughout. Indulge your taste buds with gourmet Christmas meals carefully curated to tantalize your senses. Relish every bite as you celebrate the season in style, surrounded by the warmth and camaraderie of fellow travelers.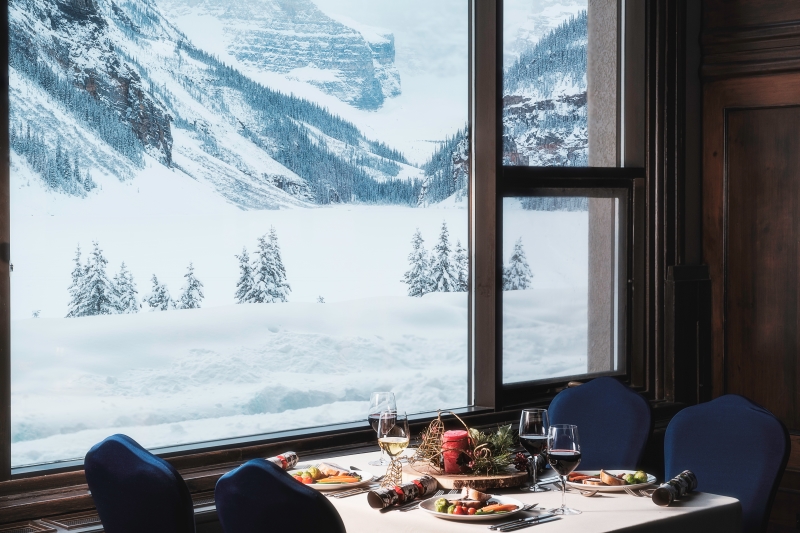 As the train journey winds to a close, your adventure continues with magical stays at decorated properties nestled throughout the Rocky Mountains. Each property offers its own unique charm and holiday spirit, making your vacation unforgettable. Experience the magic of Christmas like no other this year on our version of the "Polar Express".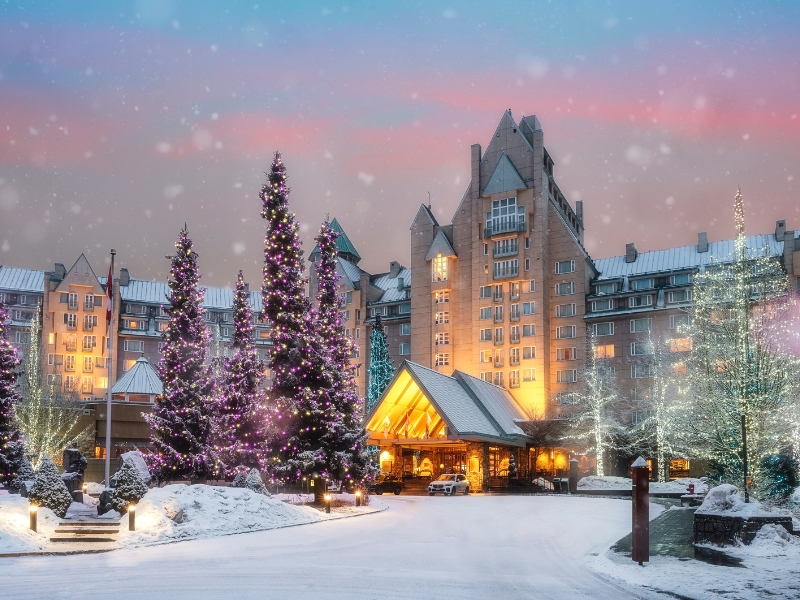 Welcome to Whistler, British Columbia, where Christmas magic comes alive amidst the snow-covered mountains and the charming village ambiance. Whistler offers a selection of winter adventures that cater to all visitors. Embrace the exhilaration of an action-packed day on the mountains, creating memories of laughter and excitement with friends and family. As part of the Whistler Holiday Experience, immerse yourself in a captivating indoor wonderland filled with games, crafts, and festivities suitable for the entire family.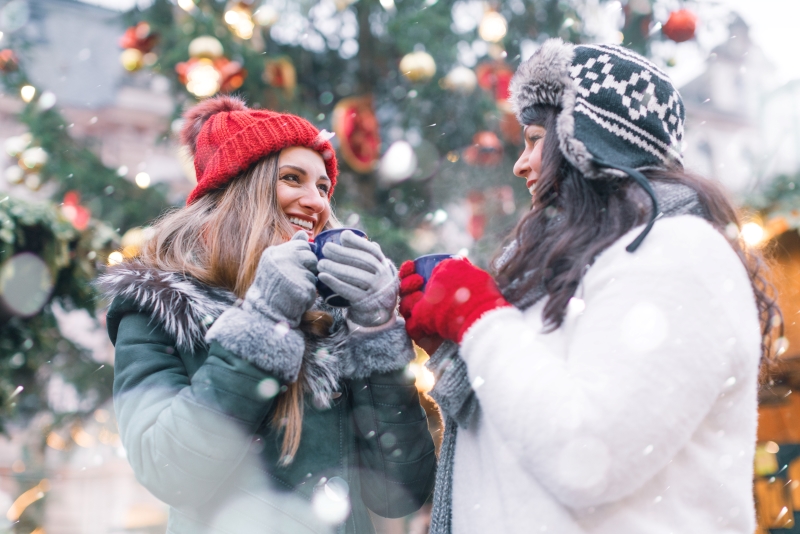 Witness your children's faces light up with joy as they explore the wonders of this delightful holiday haven. After embracing the slopes, indulge in après-ski bliss, warming up with delectable treats and hot beverages while sharing laughter and stories with fellow adventurers. As the day winds down, explore the Whistler Holiday Market to discover unique gifts and local delights. This treasure trove of handcrafted goodies is perfect for finding the ideal presents for your loved ones, ensuring that the spirit of the season is truly alive in every corner of Whistler.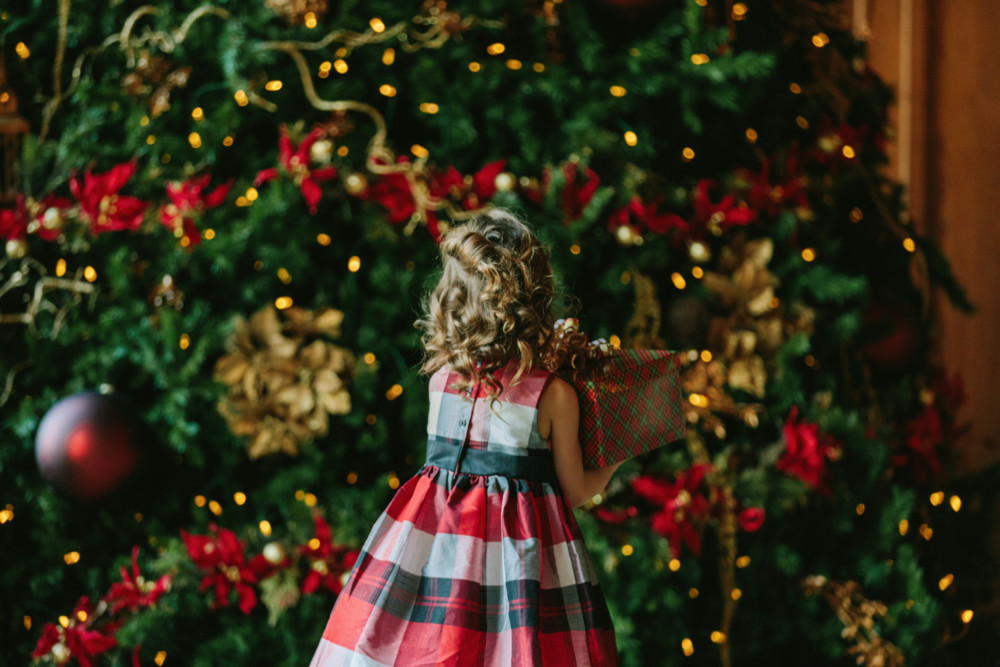 Let Canada By Design be your guide to a joyful experience this holiday season. Whether you're seeking a romantic trip, a family adventure, or exploring on your own, experience the magic of Christmas in Canada and make memories that will last a lifetime. Chat with one of our Travel Designers to create a custom trip that's just for you, or visit our Unforgettable Winter Vacations in Canada page for Winter trip ideas and Canada By Design for best selling Canadian train trips, road trips and luxury vacations. Prefer to simply stay in touch? Subscribe to our newsletter for up-to-date deals, trip ideas and more!