Are you looking for an exciting and unique place to visit in Summer that is sure to give you the adventure of a lifetime? Then look no further than Alberta, home to the small alpine towns of Jasper, Banff and Lake Louise!
Encompassing mountains, prairies, desert badlands, vast forests, glaciers and more than 600 lakes, nestled between British Columbia and Saskatchewan, Alberta is a province of wide open spaces and stunning contrasts. Here, we'll explore the top 10 reasons why Alberta should be your next dream destination and why it's Canada's best-kept secret. But that's not all! We're also delighted to present our hand-picked packages that allow you to experience all the reasons mentioned above, as recommended by our Canada travel specialists.
Psst, did you know most of our Alberta vacation packages include your choice of tours so you can personalize your trip without affecting the overall cost? Start browsing our packages here and watch for 'Freedom of Choice' options listed within the itinerary.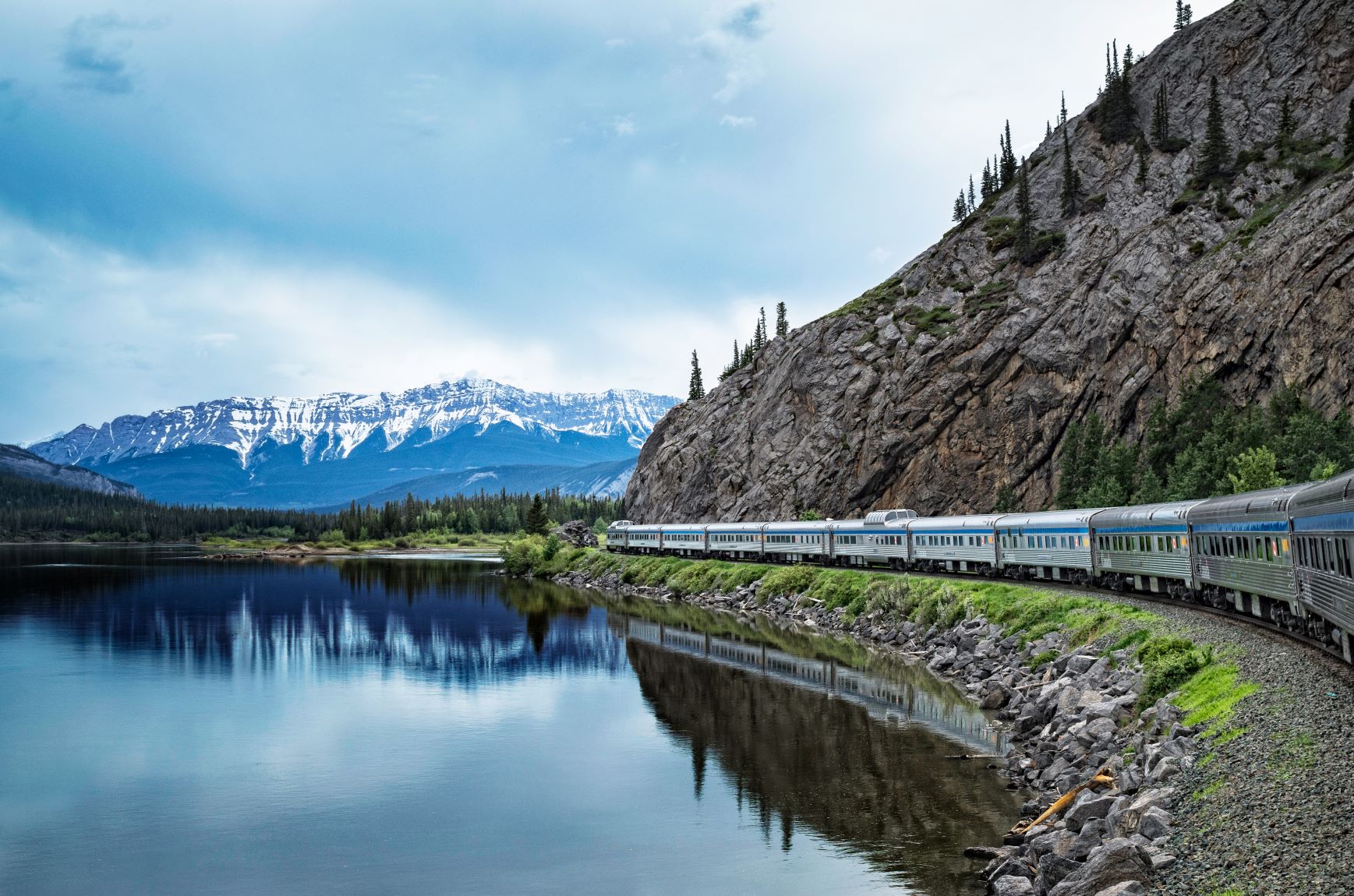 1. The Rocky Mountains
The Rocky Mountains are one of Alberta's most iconic features, and for good reasons. With soaring peaks, shimmering glaciers, turquoise lakes, endless forests and ample wildlife, the Rockies are a natural wonder that must be seen to be believed. Whether you're interested in exploring the mountains on foot, by car, or by train, there's something for everyone in the Rockies.
There are so many ways to visit the Canadian Rockies. At Canadabydesign.com, we offer a wide range of Canadian Rockies vacations that allow you to experience this natural wonder in all its glory by rail, guided tours that take you deep into the heart of the mountains or scenic drives that offer panoramic views of the peaks. Alpine Canadian Train to the Rockies designed to make the most of your time in this incredible region.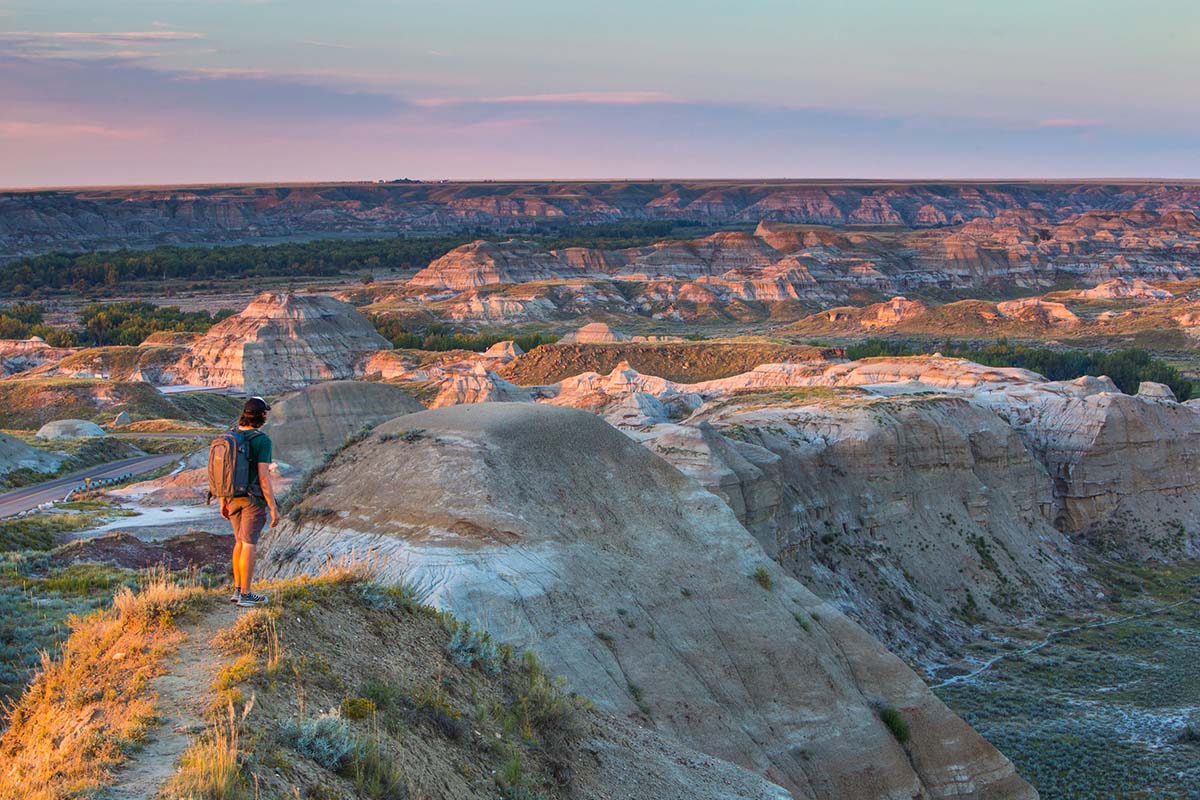 2. The Badlands
While the Rockies are Alberta's most famous natural wonder, the Badlands are a close second. This unique landscape is characterized by its deep canyons, towering cliffs, and otherworldly rock formations. It's the perfect place to escape the hustle and bustle of city life and explore some of Alberta's most remote and rugged terrain.
Discover the remarkable terrain of the Canadian Badlands and the Rockies on this 9-night Southern Alberta Road Trip. Dig for dinosaur bones, explore Cypress Hills Provincial Park, Waterton Lakes National Park and Head-Smashed-In Buffalo Jump, a UNESCO World Heritage Site. This is the perfect hands-on itinerary in Alberta's most beautiful and historical regions.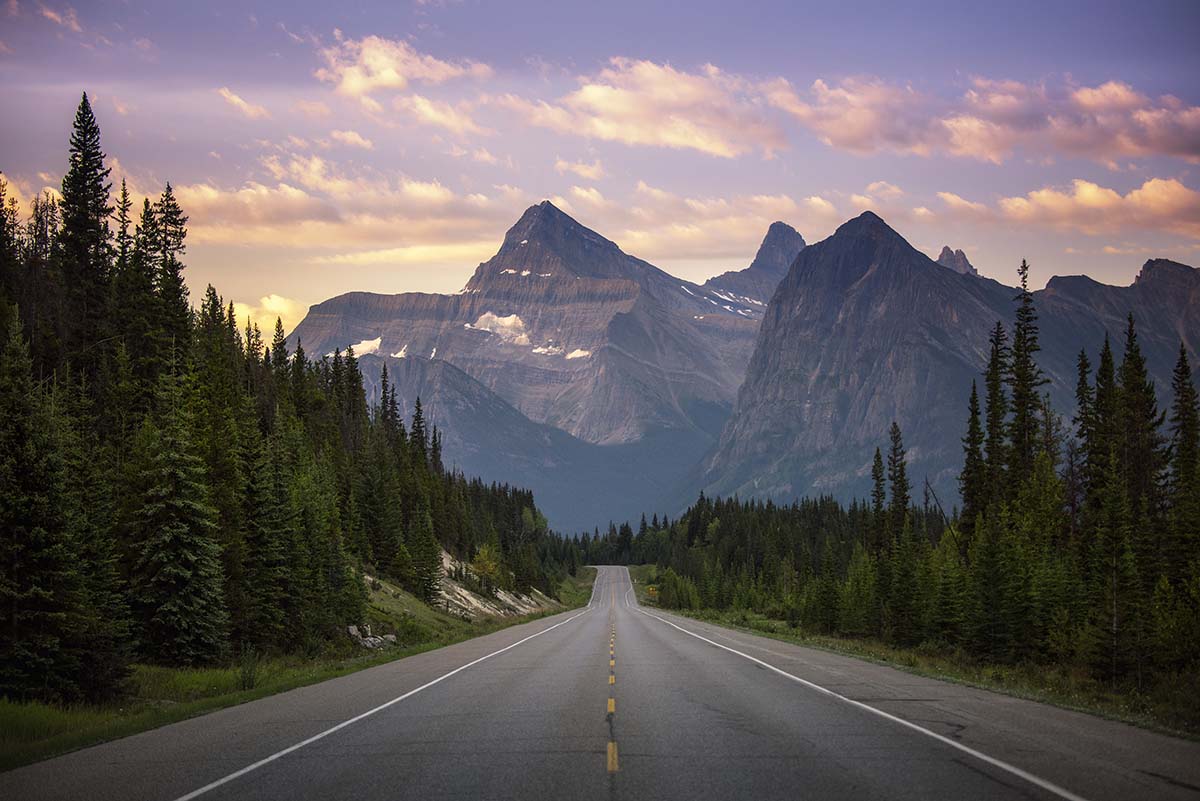 3. Scenic Drives
Western Canada is home to some of the most scenic drives in the world, including the Sea-to-Sky Highway and the Icefields Parkway. These drives offer stunning views of the mountains, lakes, oceans, and our tailor made itineraries pair the beauty of BC with the allure of Alberta, allowing you to explore the wide open road at entirely your own pace.
Explore the very best of Alberta and British Columbia Road Trip between Calgary & Vancouver. Discover spectacular mountains, lakes and charming towns, then travel to Vancouver Island's rugged west coast for sensational scenery and wildlife excursions. This 12-day itinerary has been carefully created to take you through the most scenic drives in the region and allows you to choose your own tours in Victoria, Tofino, Jasper and Banff for a personalized experience.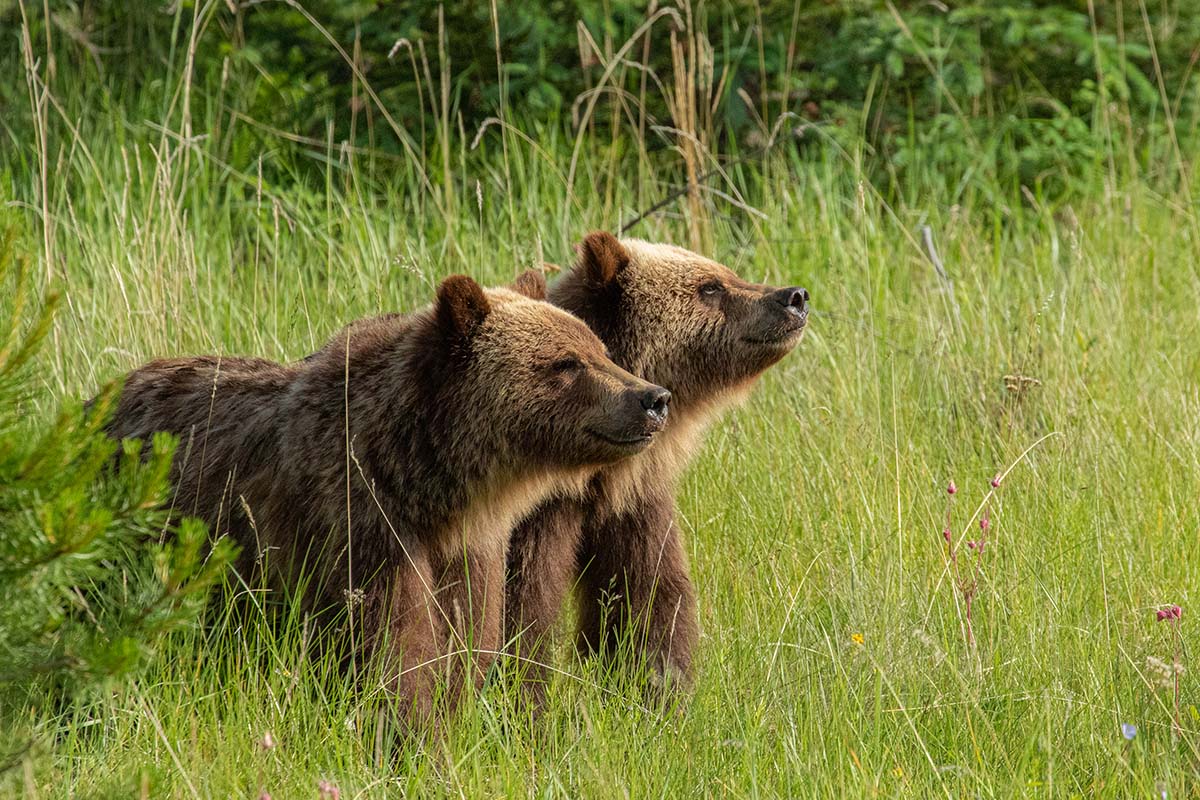 4. Wildlife
Alberta is a nature lover's paradise, with a diverse range of wildlife and habitats that are unlike anything you'll see anywhere else. From elk and bighorn sheep in the Rockies to black bears and moose in the forests, Alberta is teeming with wildlife. And, of course, there's the bird-watching: Alberta is home to some of the world's most magnificent bird species, including the trumpeter swan, bald eagle, and Harlequin duck.
On the Discover Banff & Its Wildlife tour, uncover the secrets of a historic mountain haven with a local guide leading the way. Gaze at stunning views and keep an eye out for local wildlife like elk, bighorn sheep, deer, bears, coyotes, wolves and moose.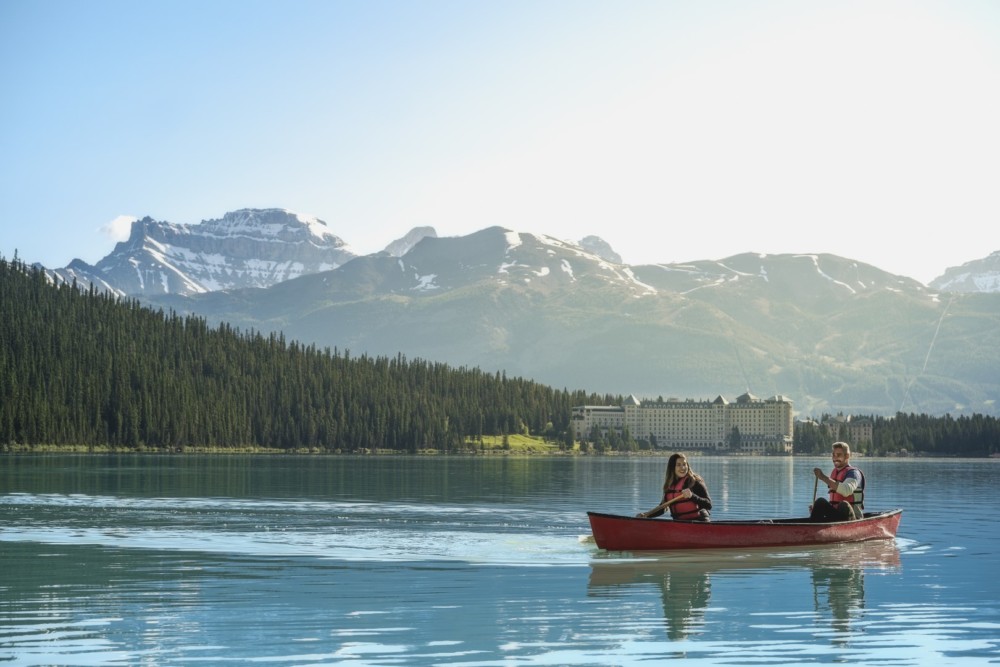 5. Lakes
With spring and summer comes an array of refreshing new activities, from hiking, paddling, kayaking, or canyoning; Alberta's many lakes are a true delight. From the crystal-clear waters of Maligne Lake to the stunning turquoise waters of Peyto Lake and the stunning Lake Louise, Alberta's lakes are a must-visit for anyone who loves the outdoors.
For those seeking an unforgettable trip to explore the most beautiful lakes in Alberta, this week-long Luxury Road Trip is highly recommended. Experience an unparalleled lakeside adventure with an unforgettable stay at the Moraine Lake Lodge, Fairmont Jasper Park Lodge, and Fairmont Chateau Lake Louise and enjoy your choice of tours from Maligne Lake cruise, river float or the Bow River horseback adventure.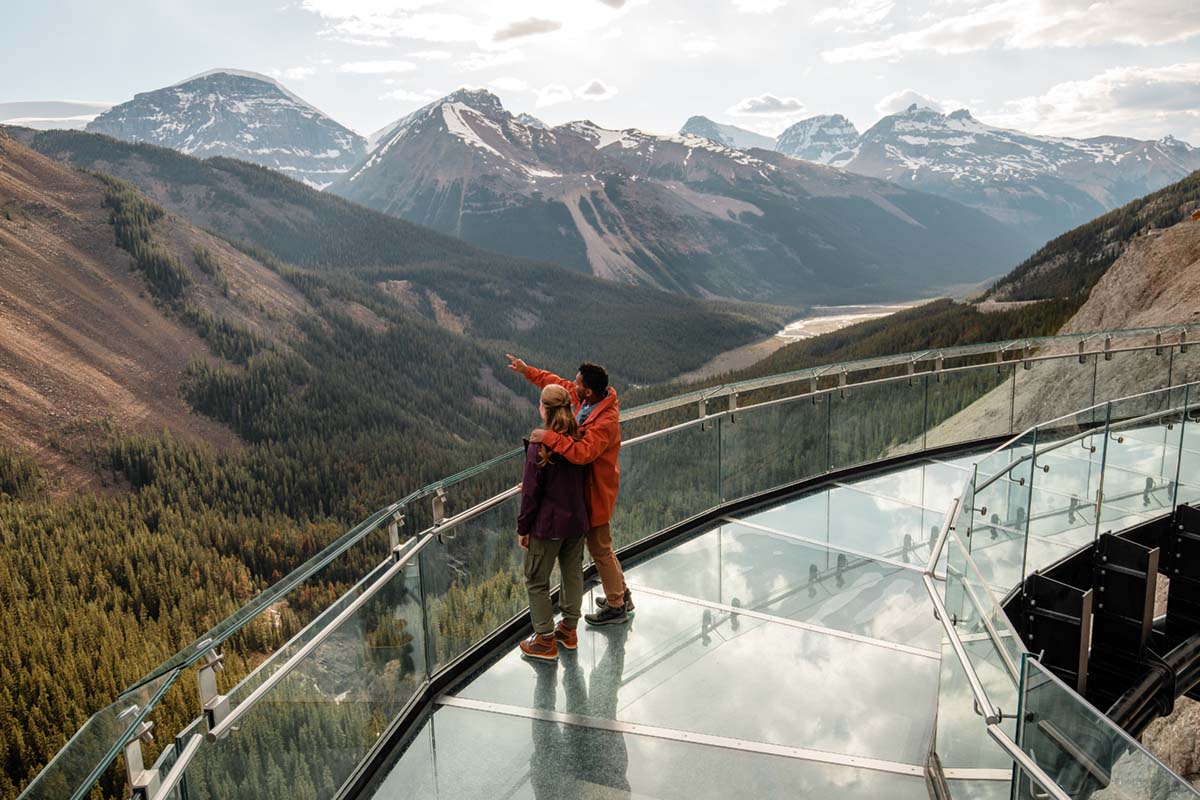 6. National Parks
Alberta is home to several national parks, including Banff National Park and Jasper National Park. These parks offer a wealth of opportunities for hiking, camping, and wildlife watching. The largest national park in the Canadian Rocky Mountains, Jasper National Park is a place of pure magic. Here, shimmering glaciers, abundant wildlife, crystal-clear lakes, thundering waterfalls, deep canyons, evergreen forests and towering mountains set the scene for adventure.
Delve into Jasper National Park with a guide, explore the Athabasca Valley and marvel at beautiful landscapes by twilight. Admire diverse animal life in the Canadian wilderness on this evening wildlife tour.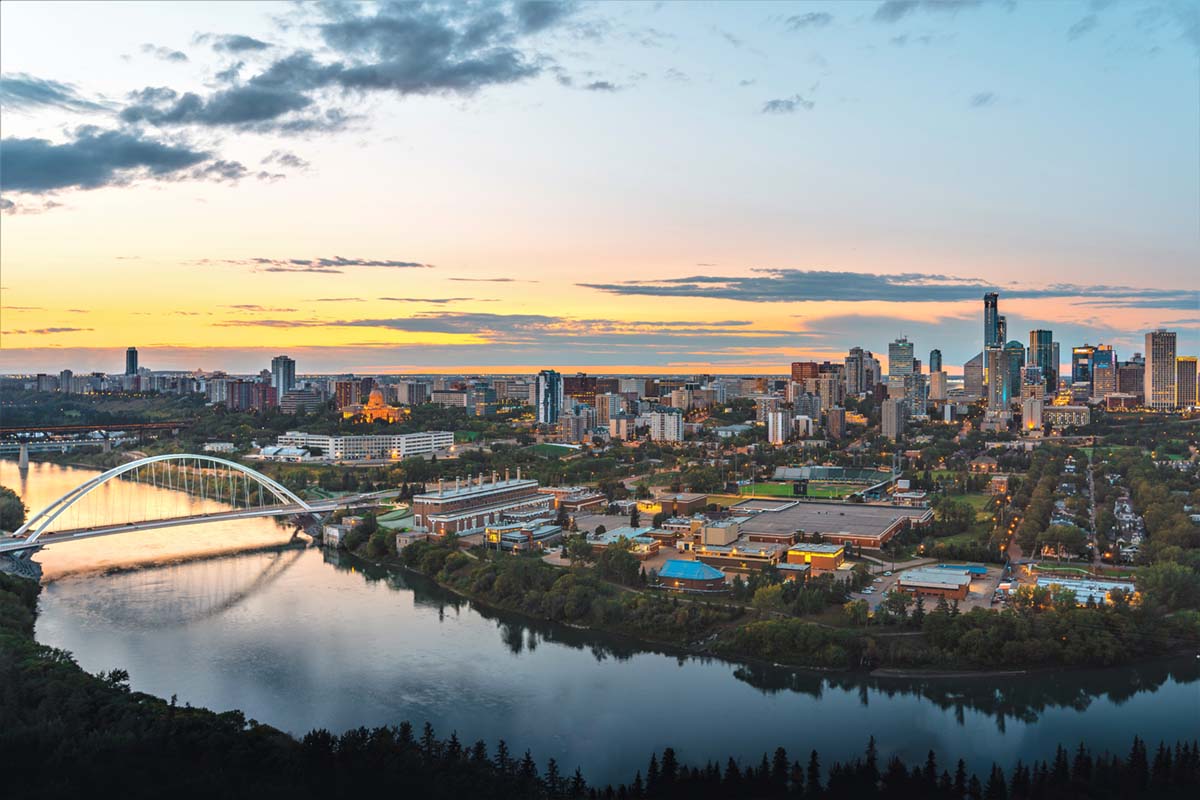 7. Cities
While Alberta is famous for its natural beauty, its cities are just as impressive. From the vibrant and cosmopolitan city of Calgary to the charming and historic city of Edmonton, Alberta's cities offer something for everyone. Whether you're a culture vulture, a foodie, or simply looking for some fun, Alberta's cities have you covered.
Take your taste buds on a journey through one of the hottest culinary scenes in Canada, Edmonton. Experience the glory of the northern lights from a dark sky preserve or cruise through the continent's largest stretch of urban parkland.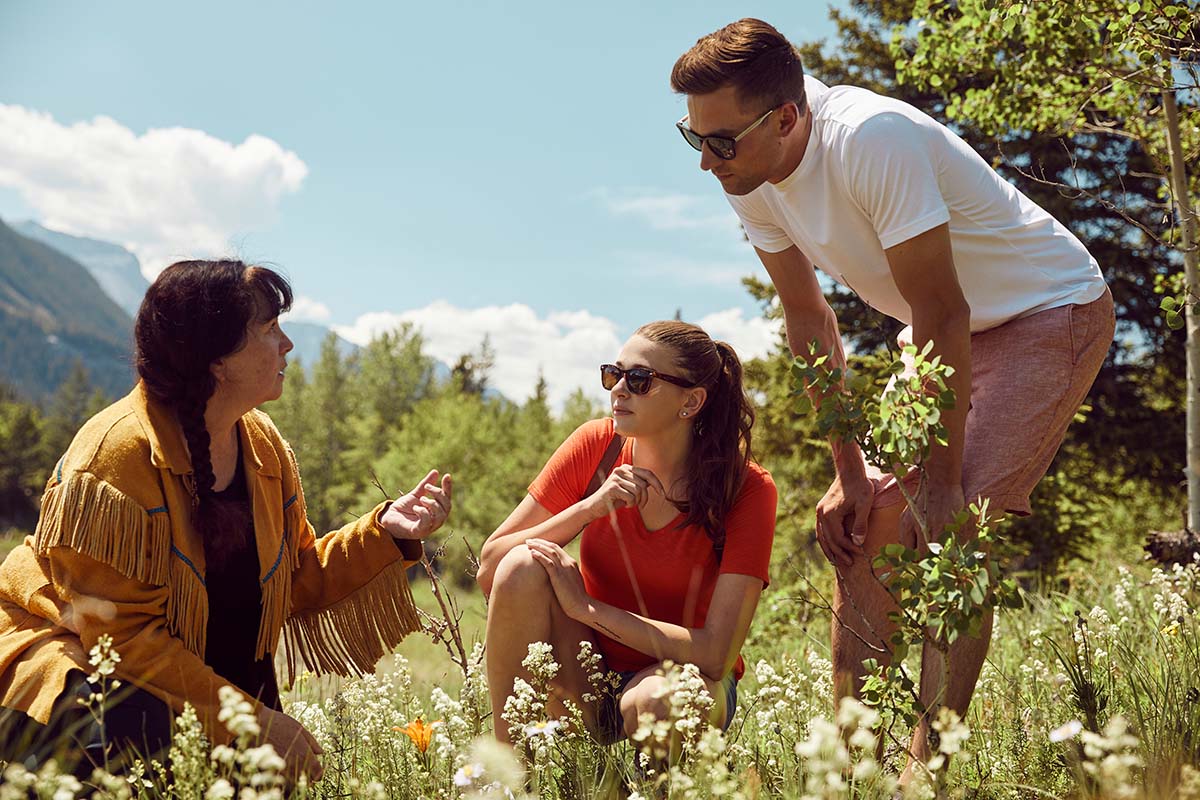 8. Cultural Experiences
Alberta is home to a rich and diverse cultural heritage that is well worth exploring. From the vibrant First Nations communities of the province to the pioneering spirit of the early settlers, Alberta has a rich and fascinating history that is just waiting to be discovered.
Set your sights on public murals, art galleries and studios with the works of some of Alberta's finest artists in the charming mountain town of Canmore Kananaskis. Hit historic horse trails in the Rockies, take in a medicine walk or try a moccasin-making workshop.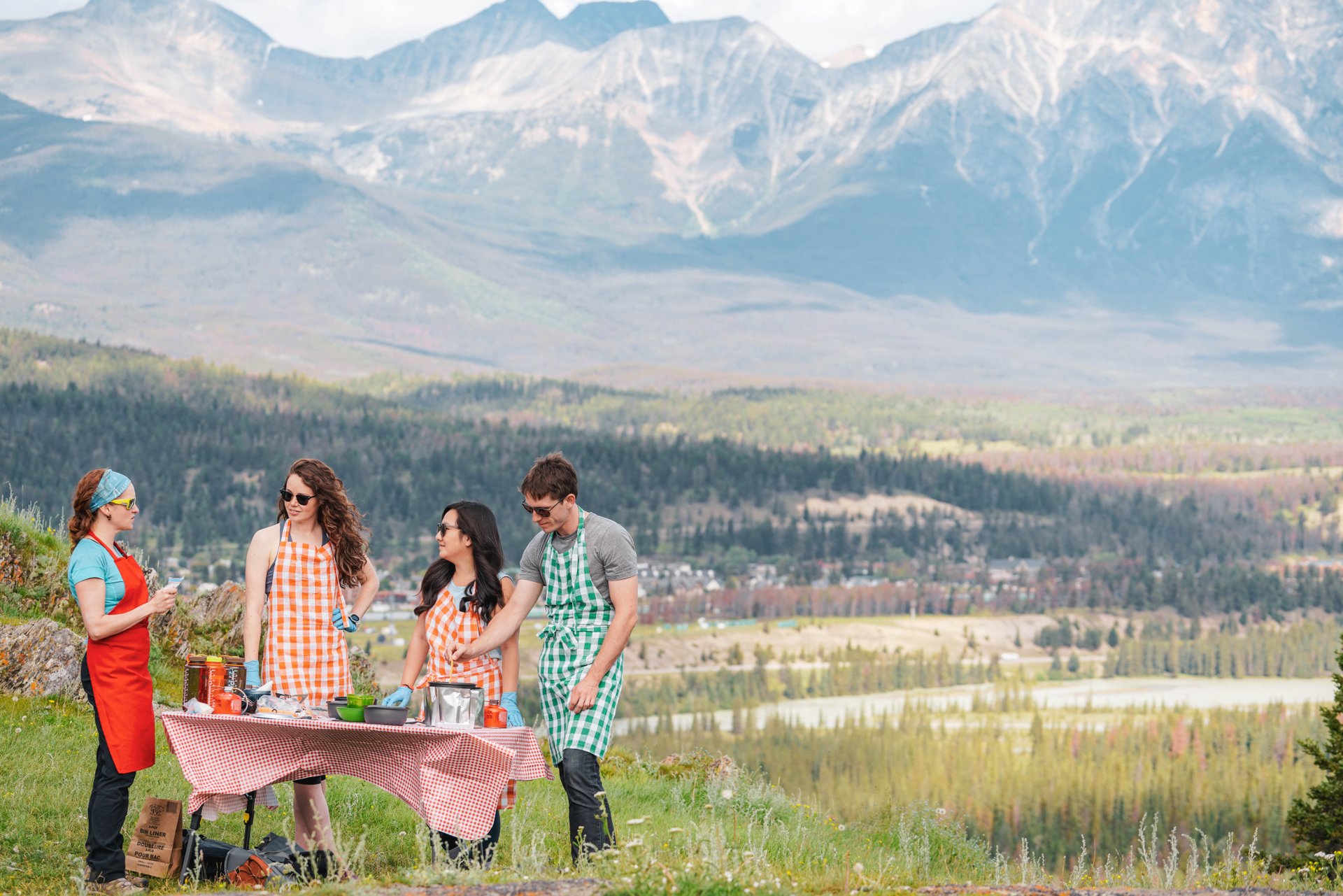 9. Culinary Delights
Alberta is a foodie's paradise, with a thriving culinary scene that is second to none. Whether you're in the mood for a gourmet meal or a casual bite, Alberta has something to offer. From the best steak in Canada to the freshest seafood, Alberta's restaurants are a true delight.
A favorite for our team whenever they visit the Jasper area, Jasper Food Tours offers four plates and four drinks in one awesome storytelling walking tour. On the Downtown Foodie Tour, an approximate one-mile walk takes you to local restaurants while listening to Jasper's top tales as you go, whereas, on the Peak-Nic tour, you can combine a 2.5-mile hike, a meal and a backcountry cooking lesson at the top of a stunning peak.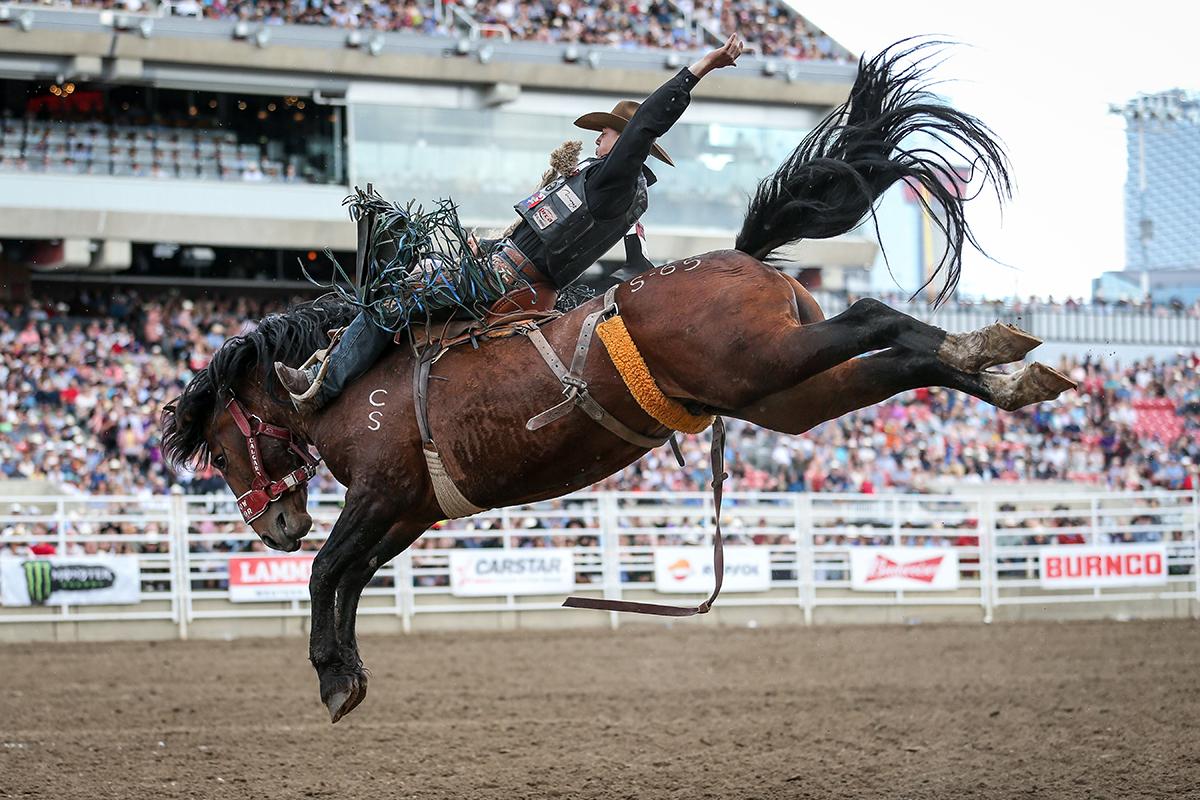 10. Festivals
Alberta is home to a vibrant and exciting festival scene, with events happening all year round. From the famous Calgary Stampede to the vibrant Edmonton International Fringe Festival, Alberta's festivals are a true reflection of the province's rich cultural heritage.
Combine Calgary Stampede with a Canadian Rockies Train Tour for the ultimate summer vacation in Canada. Witness 'The Greatest Outdoor Show on Earth,' Taking place each July, professional cowboys compete in rodeo events like bull riding, roping, steer wrestling and barrel racing, while the midway offers great exhibits, fun shows, concerts and creative eats.
These are just a few of the many reasons to visit Western Canada. With its breathtaking beauty, endless adventure, and friendly people, this region is truly a must-see destination for travellers from around the world. To learn more about Western Canada and to start planning your next vacation, visit our website at Canadabydesign.com
Feeling inspired? Chat with one of our Travel Designers to create a custom trip or visit our Lest Do Canada page for summer trip ideas and Canada Rail Vacation for best selling Canadian train trips. Prefer to simply stay in touch? Subscribe to our newsletter for up-to-date deals, trip ideas and more!